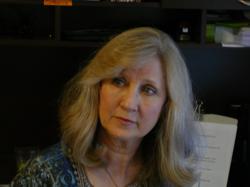 The #1 question asked when presenting educational forums to community groups is, 'What can we do to help?'
Nashville, TN (PRWEB) May 02, 2013
Trafficking In America Task Force coordinates Human Trafficking Awareness Month for the state of TN in May along with http://www.ABridgeofHope.org Memphis, TN. Both non-profit charitable organizations are originators of TN's Human Trafficking Awareness Month, and are dedicated to bringing awareness to the fastest growing crime in America and work throughout the state to encourage participation. The partner organizations began the awareness month activities in November 2011 when the first HTA Week was conducted after Governor Bill Haslam approved a proclamation submitted by Yvonne Williams. Co-founder and President of Trafficking In America Task Force.
"With the data gleaned from a 2011 Tennessee Bureau of Investigations report titled, Tennessee Human Sex Trafficking Study: The Impact on Children and Youth, we felt a strong need to continue awareness on a state wide basis," states Williams. The 2011 report was conducted in conjunction with the Vanderbilt Center for Community Studies, a Mixed Methods Research Study presented to the General Assembly. TBI Director, Mark Gwyn, says of the findings, ―The results of the report are shocking. Human Trafficking and sex slavery in TN is more common than previously believed possible‖. Davidson, Shelby, Knox, and Coffee Counties are among the highest ranked in regard to the number of victims of human sex trafficking. In each county, there were 200+ victims in the past 24 months (about 4,000 state-wide). The 60 page report is available on-line at http://www.tbi.state.tn.us.
"Since the report came out and we are able to share the reality of the problem in Tennessee, citizens concerns are becoming increasingly heightened. The #1 question asked when presenting educational forums to community groups is, What can we do to help?" says Williams. We are encouraging everyone in Tennessee to become completely educated and then to mobilize to combat this issue. That's what the Human Trafficking Awareness Month is all about; becoming educated, learning the signs of a possible victim and/or perpetrator, and knowing how to prevent our youth from falling prey, noted Mrs. Williams.
Some of the many events throughout the month are: A Bridge of Hope in Memphis is conducting 05/01/13 community awareness in Knoxville; 05/02/13 community awareness in Chattanooga; 05/10/13 community awareness in Pulaski; 05/11/13 a CEU credentialed class based on a co-authored curriculum with Global GoGirl, a "Global Rescue: Breaking the Chains of Human Trafficking"; 05/17/13 community awareness in Johnson City; 05/18/13 a support group for those who have been trafficked or involved in abuse in Memphis, TN. Visit http://www.abridgeofhope.org for details.
On May 4th, in Jefferson, TN, "Express-it" will be hosting the "Make a Change & Be the Jam" flash mob dance to raise awareness about human trafficking and its impact on our youth. To register on-line please visit http://www.xpressitdrama.com/.
May 10th will be a Concert at Oasis Church hosted by She Worships where the Gospel group Asone will perform along with local Worship leaders and the She worships singing group. For details visit http://www.sheworships.org for details.
And for the climax of the months activities, May 23-25th is the 3rd National Trafficking In America Conference to be held at the Inn at Opryland. For details and to register visit http://www.traffickinginamericaconference.info. Early-Bird Registration ends May 14th. Speakers from all across America will be coming to educate on the issues fueling human trafficking and help us understand ways we can make a difference.
Katy Suppes, TIATF-TN Director encourages churches and schools to mobilize in the awareness efforts as well. Pastors are encouraged to address the issue in their services during the month of May; schools to create awareness for the students through poster contests or essays; citizens, youth groups, college clubs, and others can set up awareness booths at shopping centers. We just want people to do something even if it is go on-line and learn or contact someone from the many Non-government organizations in TN to come and speak to your group about human trafficking. There are organizations all across Tennessee who are working to combat human trafficking. Visit us for a list of organizations in your area.
About Trafficking in America Task Force
Trafficking in America Task Force is a 501c3 non-profit charitable organization and has been working since 2004 to educate the American population about the reality of the sale of American women, men, and children into sexual slavery for the profit and pleasure of their perpetrators, and that the forced labor trafficking of both adults and children is real in this country. Our Vision is to help eliminate the human trafficking of women, men and minor children in America, and to provide a culture for our children free of sexual exploitation and slavery, where people know and own their own intrinsic value.