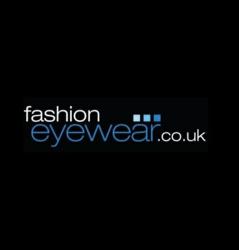 Each of the three brands carries a unique personality that sets them apart from other designer brands
London, UK (PRWEB) May 10, 2013
Fashion Eyewear has just taken on three new designer brands exclusive to selective online retailers. Each of the three brands carries a unique personality that sets them apart from other designer brands.
Tom Davies
This exclusive British brand is all about creating bespoke eyewear that is just right for the customer. The eyewear collection carries a range of ultra stylish frames for men and women made from premium quality acetate, titanium, or buffalo horn frame materials.
The Tom Davies TD163 is made from organic acetate. The classic rectangle frame shape of this model is a very popular choice. The delicate pin detail on frame front and metal lug at the temples adds modern sophistication to the spectacles. With every pair of Tom Davies glasses online, customers can exclusively customise their prescription glasses by modifying measurements or even frame features to create a unique and distinctive design for the customer.
Ted Baker
British fashion is all about combining contemporary styles with an old-fashioned twist. Ted Baker glasses have that unique, eclectic 'mix-match' look that is exuded by the brand but still remains sophisticated at the same time.
Most of the Ted Baker glasses online available at Fashion Eyewear come in the standard popular colours i.e. black and havana brown. For people who prefer to experiment with colour when it comes to eyewear, there is a great selection of bold frame colours to choose from. The temple arms on every model are almost like a canvas. Many of the models have bold or stunning designs on the arms which look great. There are a few frames in the collection that are unisex which means they can be worn by men or women.
Calvin Klein
This American brand is very fond of the minimalist approach. Calvin Klein eyewear combines sensuality with stunning streamlined shapes to create beautiful designs. The brand's eyewear collection offers a wide range of frame settings to suit the wearer from fully rimmed to rimless. There is great selection of acetate frames but metal frames seem to dominate the Calvin Klein glasses online.
The minimalist style of the eyewear models bring out the luxury appeal of the brand. This brand is favoured by many celebrities from musicians to supermodels. The sunglasses collection offers a range of styles including the infamous aviator style as well as over-sized round and over-sized square styles.
Fashion Eyewear stocks over 30 luxury designer brands with prices ranging from affordable luxury to blowing-the-budget luxury. To see the full collection of the latest designer eyewear, visit http://www.fashioneyewear.co.uk