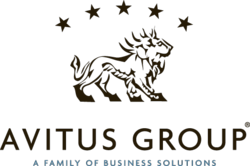 We've added 30+ jobs just since September and we believe needing more space is a good problem to have. -Don Reile, President Avitus Group, Inc.
Billings, Montana (PRWEB) May 29, 2013
The Billings Chamber of Commerce and Yellowstone County Commissioners are coming together to recognize and congratulate one of the top 10 employers in Montana on their recent expansion. The Chamber's Trail Blazer's group will host an official ribbon cutting ceremony July 9th at the Billings Operations Center. Yellowstone County Commissioner, Bill Kennedy will offer a toast to the company's growth and expansion.
"Rapid company growth is to credit for the expansion. Avitus Group is expanding quickly and we have outgrown our space once again. We've added 30+ jobs just since September and we believe needing more space is a good problem to have. We're happy to grow right here in the city where we started our company. Billings has been a great fit for us." -Don Reile, President Avitus Group, Inc.
Avitus Group now operates in 27,400 square feet on the 6th, 7th and 8th floors of the Wells Fargo Tower in downtown Billings. That is an expansion of nearly 9,000 square feet from a previous foot print of 18,400 square feet on floors 7 and 8.
"If you look back just 10 months ago we were in a smaller building on the west end of Billings, occupying only 13,800 square feet and employing significantly fewer operational specialists. We're very happy to be where we are today, providing such a valuable service to so many other businesses, not only in Montana, but nationwide and internationally. The idea of taking administrative hassles off the plate for a business is really catching on." Ken Balster, President of Avitus Business Services, Inc.
WHO
The community is invited
WHAT
Ribbon cutting and champagne toast to celebrate Avitus Group's expansion
WHERE
Downtown Billings in the Wells Fargo building: 175 N. 27th Street, Suite 600
WHEN
Tuesday, July 9th, 4:30 p.m.- 5:30 p.m., with the ribbon cutting and toast starting promptly at 4:45 p.m.
WHY
"Please join us as we celebrate the growth and expansion of Avitus Group and thank our customers, vendors, employees and friends." -Ken Balster, President Avitus Business Services & Don Reile, President Avitus Inc.
Office Features
Floors 6, 7 and 8 have gone through a custom remodel to accomodate the needs of Avitus Group. The 6th floor features an information technology center to accomodate the company's recent addition of IT services. In addition to IT support service, Avitus Group has added online marketing services, expanded tax offerings and significantly grown their strategic planning, and bookkeeping services. The company has seen huge growth in the financial services that it offers, unprecedented from previous years.
Additional features include:
-White noise (Low-decible noise that blocks out phone conversations, hall chatter, etc.)
-Green screen video studio for commercials & company videos
-Meeting & classroom space for staff, clients and the community
Growth Numbers
Avitus Group opened its doors in 1996 with two employees. When the company moved in September of 2012 it had 100 internal employees, and 80 of those were in the Billings Operations Center. With the expansion onto the 6th floor, Avitus Group now has more than 130 employees, 110 of those in Billings. Through their co-employer relationship, they are one of the top 10 employers in Montana, with some 3,000 employees statewide.