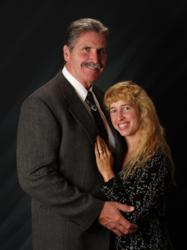 The best way to help people is to speak with them directly like live radio enables me to do
Peoria, IL (PRWEB) May 03, 2013
Every Monday at 9:30 CST, health and wellness entrepreneurs, can tune in to Health and Harmony LLC's new online live talk show series on BlogTalkRadio.com featuring Barb Lulay and Lucy Norris. Barb Lulay is a Shaklee Independent Gold Ambassador and shares tricks of the trade that will help any entrepreneur.
The Health and Harmony LLC's live talk show addresses a bevy of topics each week. Next Monday will focus on tackling fears that many people have about MLM or networking marketing like scams, pyramid schemes, or that no one makes money.
"The best way to help people is to speak with them directly like live radio enables me to do," says owner Barb Lulay. "We take real peoples' questions and discuss them so everyone can benefit. Our business is about making a difference and offering the financial stability through top products that will better your health and the environment all while improving your financial situation."
A leading go-to website with a wide variety of healthy products ranging from natural vitamins, sports products, anti-aging and paraben free skincare, and weight loss packages, Health and Harmony LLC encourages savvy business entrepreneurs to apply to sells these products and more while making a commission. Health and Harmony LLC is looking for proactive business entrepreneurs who want to take their marketing career to the next level. With the proper tools and training, provided by Barb Lulay, this business opportunity will give individuals a pathto be successful as a networking marketing entrepreneur.
For those interested in getting started with Health and Harmony LLC, simply visit Business Opportunity for people who want to make a difference.
About the company:
Barb and Dick Lulay's customers are passionate about reducing their risk of disease. Their customer service and product expertise make shopping with http://www.OttersDream.com, http://www.HealthandHarmonyLLC.com, and http://www.AirPurifiersDirect2U.com an ideal experience. With a full line of natural products such as air purifiers, natural supplements, green cleaners, weight management and paraben free skin care, families find they can conveniently do their household shopping online with home delivery. As successful business owners, the Lulays offer a mentoring program for other aspiring entrepreneurs. They present exceptional marketing tools and a training program that shows how to generate immediate income as well as long term passive income. View Scholarship Program for more details.