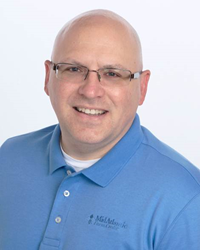 Dean comes to Farm Credit with over ten years of experience as a mortgage loan officer, says Susan Paglia, loan manager at MidAtlantic Farm Credit.
Westminster, MD (PRWEB) May 03, 2013
Susan Paglia, loan manager, has announced the hiring of Dean Loux as a mortgage loan originator working from MidAtlantic Farm Credit's Shoemakersville, Pennsylvania office.
Loux will be responsible for managing existing secondary mortgage accounts, as well as originating new loans within MidAtlantic Farm Credit's territory. Through their country mortgages program, the agricultural lender can finance purchasing or building a new home, land, home improvements and refinancing.
Paglia says, "Dean comes to Farm Credit with over ten years of experience as a mortgage loan officer. His network of contacts and real estate professionals that he has developed over the years will serve him well in his new position."
Prior to joining MidAtlantic Farm Credit, Loux's previous work experience includes loan officer and home mortgage consultant positions at various banking institutions. Loux obtained his bachelor's degree in entrepreneurship from Wichita State Univeristy in Wichita, Kansas. Currently, he resides in Lititz, Pennsylvania and enjoys bowling, baseball and traveling.
About MidAtlantic Farm Credit
MidAtlantic Farm Credit is an agricultural lending cooperative owned by its member‐borrowers. It provides farm loans for land, equipment, livestock and production; crop insurance; and rural home mortgages. The co-op has over 10,500 members and approximately $2.1 billion in loans outstanding. MidAtlantic has branches serving Delaware, Maryland, Pennsylvania, Virginia and West Virginia. It is part of the national Farm Credit System, a network of financial cooperatives established in 1916 to provide a dependable source of credit to farmers and rural America.