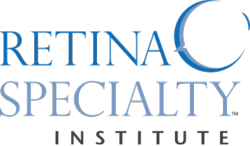 New Orleans, LA (PRWEB) May 01, 2013
Retina Specialty Institute is proud to welcome Patrick Seán O'Sullivan, M.D., to the Institute as a practitioner and researcher. Dr. O'Sullivan treats patients in the Covington and Metairie offices near New Orleans.
Originally from Pascagoula, Mississippi, Dr. O'Sullivan earned his medical degree from The University of Mississippi Medical Center in Jackson, Mississippi, where he also interned and completed his residency. Dr. O'Sullivan continued to a vitreoretinal surgery fellowship at the Louisiana State University Science Center New Orleans.
Dr. O'Sullivan is board certified in ophthalmology and is a nationally recognized researcher in ophthalmology with a strong emphasis on macular degeneration and diabetic retinopathy.
Dr. O'Sullivan joins a team of world-class experts at Retina Specialty Institute (RSI) providing patients with the latest treatments in retina care. RSI is nationally recognized for clinical trials, drug development, treating macular degeneration and diabetic retinopathy with offices along the Gulf Coast from New Orleans to Orlando. For more information, including your nearest location, call 855-5RETINA (toll free) or visit http://www.retinaspecialty.com.