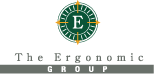 Our master certification confirms we have made the investments to deliver world class unified communication solutions,
Westbury, New York (PRWEB) May 08, 2013
The Ergonomic Group, Inc. (EGI), a leading provider in the Northeast of full range technology solutions, announces they have achieved the Master Unified Communications Specialization from Cisco®. This specialization recognizes EGI as having fulfilled the training requirements and program prerequisites to sell, deploy and support highly sophisticated applications-based Cisco Unified Communications solutions.
"Our master certification confirms we have made the investments to deliver world class unified communication solutions," shares John Bacci, Vice President of Engineering Services at EGI. "As a result of this accomplishment, our clients are able to connect their employees, partners, vendors and customers with the information and expertise they need anywhere, at anytime, on any device."
"To help turn the promise of unified communications into a strategic advantage, customers are demanding an enhanced set of skills and capabilities from channel partners," said Richard McLeod, senior director of business development at Cisco. "The Ergonomic Group's investment in the Master Unified Communications Specialization ranks them among the industry's elite."
To achieve the Master Unified Communications Specialization, resale channel partners must first attain the Advanced Unified Communications Specialization. Partners must then meet stringent requirements that demonstrate their master-level sales, technical and services capabilities. Furthermore, master specialized partners must possess a number of Cisco and industry-standard technical certification requirements, provide customer references that document Cisco-prescribed design and deployment capabilities and show evidence that they have the infrastructure to support a full menu of Lifecycle Services offerings and capabilities.
More information regarding the Master Unified Communications Specialization can be found at: http://www.cisco.com/web/partners/program/specializations/ucom/master/index.html
The Cisco Resale Channel Program provides partners with the training required to build sales, technical and Cisco Lifecycle Services skills, and then validates their skills through a third-party audit. Cisco resale partner certifications—Select, Premier, Silver and Gold—represent an increasing breadth of skills across key technologies and a partner's ability to deliver integrated networking solutions. Cisco resale partner specializations—SMB, Express, Advanced and Master—reflect an increasing depth of sales, technical and service expertise in particular technologies. Cisco master specializations provide The Ergonomic Group access to comprehensive sales, technical and lifecycle services training and support available from Cisco.
EGI has over 25 years of experience as a Long Island-based solution provider that delivers high performance, cost-effective computing solutions that span the desktop to the data center to mobile computing endpoints. EGI leverages three decades of expertise and the industry's leading technologies to help customers achieve lasting business advantage. Specializing in telecom, media, government, education, financial and business services, EGI transfers its unparalleled experience into solutions that directly impact business performance. To find out more information about EGI, please visit http://www.ergogroup.com.
Cisco, the Cisco logo and Cisco Systems are registered trademarks of Cisco Systems Inc. in the United States and certain other countries.
###