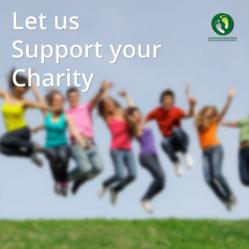 (PRWEB UK) 9 May 2013
Following the successful sponsorship of The Grimethorpe Colliery Band, A Shade Greener would like to expand upon their Refer-a-Friend scheme. The Band recently played a concert for The Mayor's Charity, and the proceeds went to the charities MIND, Barnsley Blind and the Partially Sighted Association. Without help from A Shade Greener, the Band would not have been able to raise the £4,000 that they did for these organisations, and A Shade Greener is proud that they are now a part of their work.
ON FRIDAY 26TH APRIL - A SHADE GREENER pledged a quarter of a million pounds to the charity Cash for Kids, £2500 on Friday and a further £500 per Commercial Boiler installed over the next year. They plan approximately 500 commercial boiler installations over the next 12 months. ASG are asking for other charities and organisations to approach them and request a unique reference code and promotional material. The company will then print postcards and leaflets with the referring charities logo and code and distribute them throughout their usual marketing channels. Every time A Shade Greener installs a free solar panel system or Everlasting Boiler as a result of the promotional material, the customer and the charity will receive a cheque for £60. A Shade Greener have made a further one million pounds available for these charities and organisations to claim while they are installing their products.
If a Commercial Biomass installation is generated from this offer of sponsorship, A Shade Greener will donate £500 per installation completed to the organisation.
Any charity or organisation, large or small, can join in the self-generating sponsorship scheme.
To get involved, or to recommend an organisation, contact Charlotte at charlotte (at) ashadegreener (dot) co.uk or write to:
Charlotte Mappin
A Shade Greener
Sterling House
Maple Court
Tankersley
S75 3DP
01226 352792
07738255351