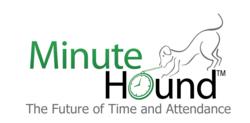 Based in "the cloud", MinuteHound generates these reports for users anywhere they have access to a web browser.
New York, NY (PRWEB) May 15, 2013
Every manager and executive has a specific preference for how information is presented. MinuteHound's time and attendance software now offers a variety of report data formats.
MinuteHound offers Excel for the Microsoft Office fan or the expert who merges and massages data. PDF is useful for ease of reading on computers and internal websites or CMS systems, tablets, and even E-readers. ASCII format is universal and non-proprietary for all types of systems.
Excel spreadsheet format can be read by most major proprietary and open source spreadsheet-based data analysis programs, both computer- and web-based. Data can be analyzed, included in larger reports and presentations, and combined with other data to gain greater understanding of company operations.
PDF format is a self-contained format perfect for sending by email. It designed to be shared just as a printed document would be, including as part of a report or analytical paper.
ASCII format, otherwise known as "plain text," can be imported into any text editing or word processing program or printed to nearly any printer including basic dot matrix printers found on many manufacturing floors.
Based in "the cloud," MinuteHound generates these reports for users anywhere they have access to a web browser. They can be reviewed by a manager in an airport lounge, downloaded by accounting for a quick pre-payroll check, or used by finance as part of an efficiency initiative.
MinuteHound, known for their quick, highly accurate fingerprint scan employee timekeeping system, have also focused on making time and attendance data available and useful throughout the company. In addition to customizable reports, they offer interactive online drill-down analysis reports. These allow management to review division, group, department, even individual data. They also offer programmable alerts so staff don't have to spend time looking for problems.
Companies use MinuteHound alerts to identify staffing situations which may need attention. These could include individual tardiness issues or employees trying to leave early. Managers receive e-mail alerts or by SMS text message, then investigate further online or by reviewing generated reports later, as needed.
Company timekeeping data is always secure and always available on MinuteHound's cloud-based servers located around the world. Fingerprint scan information is encrypted to a single, unique large number, ensuring employee privacy and system accuracy.
Time data is provided by referencing a highly accurate Internet time source. Taken together, information on when an employee clocks in and out is straightforward and solid, and reports are highly accurate without concern about real world issues present in other systems such as "buddy punching" or paper-based time card errors.
MinuteHound's flexible report formats provide the data that companies need about their workforce. Their fingerprint scanner price is also known as the best price for such technology.
MinuteHound Contact Information
Website: http://www.MinuteHound.com
Email: info(at)MinuteHound(dot)com
Phone: (800) 351-7237