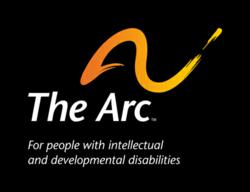 This new line of business is providing ongoing jobs for people with disabilities in an emerging field that has the potential to grow both nationally and internationally.
Hampton, Va. (PRWEB) May 01, 2013
Alcoa Power and Propulsion (APP), a business unit of Alcoa, has awarded The Arc of the Virginia Peninsula (The Arc) a $6 million contract to convert 12 million pieces of X-ray film (X-rays) into digital images.
This new venture creates 50 jobs for people with disabilities in Hampton Roads, VA and approximately 10 jobs in Rochester, NY at Rochester Rehabilitation.
"The improvement in digitization hardware and software has enabled the production of high-quality electronic images that are required in our quality control processes. Now, instead of taking several days to locate physical X-rays filed in a warehouse, the work The Arc is doing allows us to electronically 'pull' X-ray images in a matter of minutes and send them to clients around the world," said Bob Baker, APP technical director.
APP had been storing 12 million X-rays of parts manufactured for the aerospace and industry gas turbine industries in an Indiana warehouse.
"Our customers, which include jet engine and industrial gas turbine manufacturers, require us to take X-rays of finished castings and then store the X-rays, many for perpetuity, for use in the future," said Baker. APP approached The Arc to deploy its team of skilled employees with disabilities to digitize the X-rays.
"Thanks to a visionary team, we developed a proprietary, cutting-edge digitization service that is creating 50 ongoing jobs for people in Hampton Roads. An additional 60 employees with disabilities help periodically to prepare the X-rays for recycling," said Kasia Grzelkowski, The Arc's President/CEO.
"The Arc is thrilled to partner with Alcoa Power and Propulsion to create an elegant business solution to meet their needs."
NanoArk Corporation, based in Rochester, NY, created software that enables The Arc to meet the project requirements. Rochester Rehabilitation, also in Rochester, helped develop the process to properly scan each X-ray and automate production, including the generation of a tracking number.
Converting X-ray film to digital images produces an electronic file that is virtually indestructible, creates a back-up copy, eliminates warehouse storage and allows for easy retrieval of digital files. In addition, Alcoa reclaims the silver in the X-rays after digitization and prior to recycling the film.
The Arc supports more than 1,100 individuals with disabilities each year and their families and caregivers. Employment programs are the cornerstone of the organization; The Arc employs 490 people with disabilities through government contracts and on-site employment. An additional 120 people with disabilities have jobs with community employers.
"Unfortunately, despite our effort and those of many other organizations, 70% of people with disabilities are unemployed," says Grzelkowski.
"This new line of business is providing ongoing jobs for people with disabilities in an emerging field that has the potential to grow both nationally and internationally."
"Alcoa views this not only as a business solution, but as a way to support The Arc's mission of creating employment opportunities for people with disabilities," said Baker. "Individuals with disabilities want and deserve to be active members of our workforce, and Alcoa is proud to be able to put their skills and talents to work within many facets of our organization. Diversity and inclusion are core values of our company"
This contract is expected to last more than two years.
Alcoa and The Arc are in discussions to expand the program to Alcoa's European locations.
About the Project Partners
Alcoa is the world's leading producer of primary and fabricated aluminum, as well as the world's largest miner of bauxite and refiner of alumina. In addition to inventing the modern-day aluminum industry, Alcoa innovation has been behind major milestones in the aerospace, automotive, packaging, building and construction, commercial transportation, consumer electronics and industrial markets over the past 125 years. Among the solutions Alcoa markets are flat-rolled products, hard alloy extrusions, and forgings, as well as Alcoa(r) wheels, fastening systems, precision and investment castings, and building systems in addition to its expertise in other light metals such as titanium and nickel-based super alloys. Sustainability is an integral part of Alcoa's operating practices and the product design and engineering it provides to customers. Alcoa has been a member of the Dow Jones Sustainability Index for 11 consecutive years and approximately 75 percent of all of the aluminum ever produced since 1888 is still in active use today. Alcoa employs approximately 61,000 people in 30 countries across the world. For more information, visit http://www.alcoa.com, follow @Alcoa on Twitter at http://www.twitter.com/Alcoa and follow Alcoa on Facebook at http://www.facebook.com/Alcoa.
The Arc of the Virginia Peninsula
Founded in 1953, The Arc has a proud history of service to people with developmental disabilities and their families. The Arc currently serves more than 1,100 individuals annually in employment, community living, day support, and early childhood programs. Services range from coordinating developmental therapies for children to helping elderly caregivers plan for the future of their loved ones with disabilities. Adults with disabilities participating in The Arc's employment programs earn an average of $5.5 million in wages and benefits each year. The Arc serves the entire Hampton Roads region, as well as the ten counties on the Middle Peninsula and Northern Neck. Through the AbilityOne program, The Arc is prime contractor for two national contracts and directly employs people with disabilities at Pearl Harbor, HI. For more information, visit http://www.arcvap.org.
NanoArk Corporation
NanoArk Corporation was incorporated in July 2007 with its worldwide headquarters located in Rochester, New York. Its mission is to provide customers with cost‐effective, robust, and readily-accessible information archival and storage for textual records and drawings. NanoArk Corporation capitalizes on its patent‐pending capability to enable long‐term preservation of records as images on silicon wafers or other reliable substrates using advanced imaging and semiconductor fabrication techniques. Some of the potential markets of this technology include legal records, building and zoning records, real estate, building management, utilities, education, banking, medical, archival documents, and historic manuscripts. For more information, visit http://www.nanoarkcorp.com.
Rochester Rehabilitation
Founded in 1919, Rochester Rehabilitation operates six innovative services in the rehabilitative areas of adaptive sports and inclusive recreation, employment and job support, driver evaluation and training, and mental health. Throughout its history, three values – work, wellness, and independence – have remained at the core of Rochester Rehabilitation. Working with a $10 million annual operating budget, the agency serves more than 3,500 people in the Greater Rochester area living with disabilities. For more information, visit http://www.rochesterrehab.org.