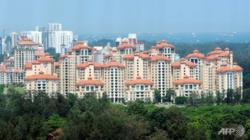 Singapore New Homes hit new high with 2,793 units transacted
(PRWEB) May 09, 2013
New Launch Singapore (http://www.newlaunchxpert.com.sg/) is excited to showcase hot new developments into an already strong Singapore property market. The government of Singapore has tried to cool the market, but so far with limited success. Even after their seventh cooling measure since Jan 2013, new home sales hit a new high of 2,793 units (excluding executive condominiums), overtaking the previous benchmark of 2,772 units set in July 2009. 1,814 units transacted were from suburban areas, while 822 units were from the central city or the city fringe.
Part of the seventh cooling measure, requires Singaporeans to pay an "Additional Buyer Stamp Duty (ABSD)" of 7 percent on their second property and 10 percent on their third and more property. Permanent Residence (PR) will be required to pay 5 percent on their first property, 10 percent on their second and third property. Foreigners, on the other hand, will be required to pay 15 percent on their property purchase, whether first, second or third property. Seller Stamp Duty (SSD) previously imposed on Residential property will also be imposed on Industrial Property sold within 3 years from purchase at a rate of 15 percent on first year, 10 percent on second year and 5 percent on third year.
Some of the best selling projects in March include Dnest, Sennett Residence, Urban Vista, Bartley Ridge and Hillion Residences as developers offer more promotions and discounts to help potential buyers offset their Additional Buyer Stamp Duty (ABSD).
In Contrast, February 2013 new home sales only clocked in 712 units. While this may have reflected the initial effect of the seventh cooling measure, another reason for slow February sales may be holiday season travel. Developers were also holding property launches back, said New Launch Singapore.
The strong rebound from February to March probably proves underlying demand remains healthy and projects that are priced competitively and in good location will probably continue to do well.
Some of New Launch Singapore's upcoming projects in May 2013 include The Flow @ East Coast, The Midtown & Midtown Residences, KAP & KAP Residences, Hallmark Residences, Ferra @ Leonie Hill, Cluny Park Residence, Whitehaven @ Pasir Panjang and The Siena @ Farrer.
The Flow @ East Coast is a new freehold commercial development situated at the former GRTH building at 66 East Coast Road. This new development will consist of 56 units of commercial clinic, shops, restaurant and food court. Oxley Holdings purchased this development for 76.1 million or $1,298 PSF PPR, include development charges.
Whitehaven @ Pasir Panjang is located at the 334 pasir panjang, the former Westvale condominium. Whitehaven will consist of 120 residential with unit mix of 1 to 4 bedrooms, lofts and also penthouses. Singapore listed property developer Roxy Pacific purchased the Westvale condo at a price of 77.5 million, or about $883 per square foot per plot ratio (PSF PPR).
Hallmark Residences is located at 21 Ewe Boon road, the former Nob Hill Condominium. MCL Land purchased the Nob Hill Condominium and two adjoining bungalows for 95 million, or 1,100 per square foot, including a 17 million development charge. Hallmark Residences consists of 75 units of 2 bedrooms to 4 bedrooms and a penthouse.
Through the end of 2013, the private property market in Singapore is expected to stay subdued. In the view of New Launch Singapore, sales volume will likely stabilize as developers continue to offer special discounts to help buyers subsidize their additional buyer stamp duty.
For more updates on Singapore Property Launches do visit http://www.newlaunchxpert.com.sg