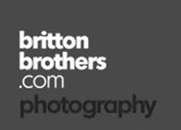 Britton Brothers Photography Barnsley.
(PRWEB) May 07, 2013
Yorkshire-based photographers the Britton Brothers have been working with new film-makers funded by Creative Britain on a feature-length horror film in a famous old Manchester location.
Creative England is an organisation that helps new film-makers realise their dreams of producing a feature-length film. They provide advice about getting funding, putting together a crew and distribution. They frequently work in conjunction with experts from other media areas, such as photographers and musicians.
Wythenshaw Hall in Manchester was recently the location of the collaboration. The imposing building - a 16th-century Tudor mansion - is currently in the process of being renovated. But time was put aside to film a full-length horror film that was funded by Creative England. The Britton Brothers were brought in to take behind-the-scenes photos as well as stills for the movie. The hall is certainly a fitting place for a horror movie to be set. Its high ceilings and dark-wood interior give it an eerie feeling that should look suitably spooky on film. Such creative collaborations give valuable exposure to new film-makers as well as supplying them with plenty of material to create pre-release buzz amongst horror fans through blogs and social-media outlets.
Collaboration between creative types can only be a positive thing for all concerned. There is a great deal of crossover between photography and film-making. Many successful cameramen and cinematographers were experts in photography before they ever moved on to video or film. By bringing together bright new talent and seasoned experts, both parties benefit from the experience. Joint ventures such as the one between Creative England and professional companies such as the Britton Brothers will help to train and inspire the next generation of British film-makers and cinematographers.
About Britton Brothers Photography
Britton Brothers are based in Sheffield, South Yorkshire and they have three professional photography studios. Their work has included stills for TV and film productions, architectural photography, fashion shoots and commercial advertising projects. They have worked with the BBC, 02 and Channel 4 Television amongst many others.
Their work can be seen at http://www.brittonbrothers.com.