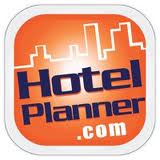 West Palm Beach, FL (PRWEB) May 06, 2013
Wes Skelton, Commissioner of Dixie Youth Baseball, Inc. said, "Since 1955 Dixie, Youth Baseball has been a top tier youth baseball organization which holds hundreds of events throughout the southeastern U.S. annually. Dixie Youth Baseball tournaments require youth baseball teams and their coaches, parents, grandparents and fans to travel and stay at hotels. HotelPlanner's combination of technology and staff of professional group travel planners will allow Dixie Youth Baseball to provide direct access from the Dixie website to the lowest hotel rates for our teams, officials and fans."
HotelPlanner was founded in 2002, and is now the leading provider of online services to the global group hotel sales market. The company has developed an expertise in youth sport travel and will assist Dixie Youth Baseball in planning tournament and event travel throughout the US. According to Tim Hentschel, CEO of HotelPlanner, "Our mission is to assist Dixie Youth Baseball to make travel team events more affordable, encourage more participation by athletes, and help tournament planners work more effectively with hotel partners."
HotelPlanner has a portfolio of 50,000 participating hotels, providing tournament directors with a
range of options for each specific event. HotelPlanner will be directly integrated into the Dixie Youth Baseball website at http://www.dixie.org/dyb and be easily accessible to tournament organizers, coaches, players, parents, family members and friends attending events.
The selection of HotelPlanner as the official travel provider for Dixie Youth Baseball is about delivering great service, and obtaining the lowest available rates at selected hotels for tournament organizers, teams and attendees. HotelPlanner stands by its guarantee to provide the lowest group rates … or we'll pay for your hotel room!
For more information contact dyb(at)dixie(dot)org.