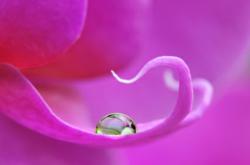 San Francisco, CA (PRWEB) May 04, 2013
Zion Health, the leading manufacturer of healing clay body care products, announces that Down to Earth health food stores will now carry an innovative line of organic Ancient Clay Soaps, made with high-grade purifying clay. These natural soaps combine healing essential oils with pure calcium montmorillonite clay (Kanwa); a high grade form of bentonite clay. Ancient Clay Soaps offer a unique alternative to natural body care products with ingredients that are well known to improve skin quality.
Throughout history, clay medicine has been widely used to treat a variety of internal ailments and skin disorders. Aboriginal medicine men used a similar type of nutrient rich clay to draw toxins out of the body, and Native Americans used special types of clay to prevent the spread of infection and stimulate healing.
With its highly adsorbent nature, Kanwa clay has been scientifically tested by Arizona State University researchers to have the ability to magnetically bind fine-grained particles and remove toxins. Ancient Clay Soaps creatively use Kanwa clay to absorb skin pollutants, detoxify pores and enhance skin tone. Ancient Clay Soaps are known to balance skin pH and stimulate skin cell turnover. Kanwa clay is also nutrient rich and offers more than 60 trace minerals that is a popular remedy for firming and hydrating dry skin.
Zion Health organic Ancient Clay Soaps are now available at the Down to Earth health food store in Kailua and Aiea,HI, as well as food markets and co-ops throughout the United States, Canada and online at http://www.kanwaminerals.com . Zion provides its consumers with cruelty free, pure skin and body care products that are 100% vegan, free of parabens, aluminum and formulated using certified organic ingredients whenever possible. For more information on Zion Health products, go to http://www.zionhealth.com