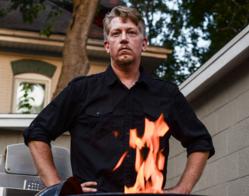 The most popular source for all information about Barbecue & Grilling
(PRWEB) May 01, 2013
The Barbecue & Grilling column of About.com ranks #1 of all barbecue and grilling web destinations globally, according to a new report from Experian Hitwise. From a list of the most popular web searches for barbecue and grilling related information, ranging from grill recommendations, recipes, tips and techniques, to finding a great barbecue restaurant, Experian has compiled a list of the top 25 websites with About.com's Barbecue & Grilling site (bbq.about.com), taking the #1 spot, beating by a wide margin: Food Network, Home Depot, and AllRecipes.com in spots #2, 3, and 4, respectively.
See the complete report at derrickriches.com
About Derrick Riches: For the last 16 years, Derrick Riches has been the Barbecue & Grilling Guide at About.com. During this time, Derrick has written hundreds of product reviews, recipes, how-to's, and addressed every aspect of outdoor cooking. The Barbecue & Grilling site (bbq.about.com) consistently ranks as the most popular website on the topic and amongst the most popular Food & Cooking sites in the world. Derrick Riches prides himself on being an unbiased reviewer of barbecue and grilling related products and isn't sponsored by or affiliated with any company in the industry.