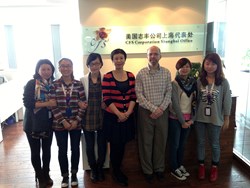 We are very concerned about the people affected by the terrible disaster. Their suffering and recovery are in our thoughts and prayers.
Shanghai, China (PRWEB) May 24, 2013
CFS Corporation Shanghai announced it has donated to the Chinese Red Cross in a sincere attempt to aid the victims of Saturday morning's magnitude-6.6 earthquake centered in Sichuan province. This is the same location of the 2008 earthquake that killed 90,000 people.
The Chinese Red Cross said it had deployed relief teams with supplies of food, water, medicine and rescue equipment to the disaster areas. (usatoday)
Saturday's quake was among the deadliest China has seen in the past three years. The China Earthquake Administration said that 188 people had died, another 25 remain missing and more than 11,000 were injured. More than 2,000 aftershocks have rattled the area since the quake, the agency said.
According to state-run media, relief teams flew in helicopters and dynamited through landslides Sunday to reach some of the most isolated communities, where rescuers in orange overalls led sniffer dogs through piles of brick, concrete and wood debris to search for survivors. (foxnews)
Western Sichuan forms the easternmost part of the Tibetan Plateau. This area is plagued by the Longmen Shan fault, which is believed to have caused Saturday's catastrophe. (wikipedia)
CFS Corporation is an international wholesale distributor of hard surface flooring with offices in Shanghai. CFS's premier high-quality products include laminate, engineered, solid hardwood, bamboo and cork flooring. CFS distributes throughout the U.S. and in select Canada markets through over 2,000 agents and retailers. CFS management and staff hope and pray for relief to the families of the 188 deceased, the 25 missing, the 11,000 injured and the thousands more affected in the devastation area.
"We are very concerned about the people affected by the terrible disaster. Their suffering and recovery are in our thoughts and prayers." Bin Liu, CFS Vice President