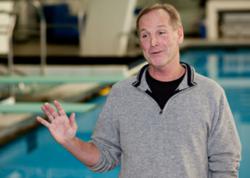 The power of brand advocacy increases exponentially when a company leverages their advocates using multiple channels. - R. Beedon,
CEO of Amplifinity
Ann Arbor, MI (PRWEB) May 10, 2013
Amplifinity's CEO and Co-Founder, Richard Beedon, and Vice President of Sales for ADP's Small Business Services Department, Jim Greene, will be co-presenting at the Word of Mouth Marketing Association's (WOMMA) upcoming conference, WOMM-U, May 21, 2013, in Chicago. The 2013 conference attracts experts and thought leaders from over 350 of the top companies and brands in the country, including Walgreens, Intel, Discover, Social@Ogilvy, Izea, Weber Shandwick, Nestle, Toyota, Pfizer, and more.
Beedon and Greene's session will focus on the importance of thinking about Brand Advocacy as more than just a one-time campaign solely developed for a brand's customers, but as an essential solution that should cross all lines of business, effectively creating new and high-performing sales channels. "We will share some of Amplifinity's Best Practices at WOMM-U, focusing on the ways in which our clients turn their customers, employees and affiliates into powerful sales and marketing channels as ADP has done with considerable success," Beedon said. Amplifinity launched its platform at a time when consumers were becoming empowered to spread the word about their experiences with a brand, and beginning to focus less on traditional forms of advertising. Beedon talked about the WOMM-U conference: "WOMMA serves an essential role of bringing together the voices and best practices of those who are getting it right. The power of brand advocacy increases exponentially when a company leverages their advocates using multiple channels."
The WOMM-U conference will commence at 1pm, May 20th, with a Welcome Address from Jonah Berger, Assistant Professor of Marketing at the Wharton School at the University of Pennsylvania, and author of the recent book, Contagious: Why Things Catch On. The conference runs through May 22rd.
Ekaterina Walter, Intel Social Media Strategist and WOMMA BOD member says about the conference: "It's an amazing environment in which to exchange ideas with your peers, look at compelling case studies and consider research being published. Overall WOMM-U allows participants to take what they've learned, and put it to use right away."
Topics presented at the WOMM-U Conference include:

Developing a social media strategy to drive online conversations
Driving engagement through content
Using data to more effectively target future marketing efforts and better engage customers
Developing, growing and nurturing thriving brand communities
Measuring and increasing ROI
Converting new customers using WOMM strategies and Best Practices
More information available here:
About - http://members.womma.org/p/cm/ld/&fid=23
Agenda - http://members.womma.org/p/cm/ld/&fid=38
Registration - http://members.womma.org/e/in/eid=6
ABOUT AMPLIFINITY
Amplifinity is one of the pioneers in the development of brand advocacy platforms. Amplifinity's Advocacy Management Platform (AMP) is being used by leading companies to leverage customers, employees and partners to refer new prospects, endorse products, and amplify marketing messages. With AMP, brands are able to acquire customers at a fraction of the cost of traditional channels, thereby increasing revenue, retention, and profitability. Amplifinity is a proud member of the Word of Mouth Marketing Association (WOMMA). Information about Amplifinity can be found at http://www.amplifinity.com.
About ADP
ADP® (NASDAQ: ADP), with more than $10 billion in revenues and approximately 600,000 clients, is one of the world's largest providers of business outsourcing and human capital managementsolutions. Leveraging over 60 years of experience and a global footprint spanning more than 40 countries, ADP offers a wide range of human resource, payroll, talent management, taxand benefits administration solutionsfrom a single source, and helps clients comply with regulatory and legislative changes, such as the Affordable Care Act (ACA). ADP's easy-to-use solutions for employers provide superior value to companies of all types and sizes. ADP is also a leading provider of integrated computing solutions to auto, truck, motorcycle, marine, recreational vehicle, and heavy equipment dealers throughout the world. For more information about ADP or to contact a local ADP sales office, reach us at 1.800.225.5237 or visit the company's Web site at http://www.adp.com.
ABOUT WOMMA
The Word of Mouth Marketing Association (WOMMA) is the official trade association dedicated to word of mouth and social media marketing. Founded in 2004, WOMMA is the leader in ethical word of mouth marketing practices through its offline education such as WOMMA Summit, professional development opportunities, and knowledge sharing with top industry marketers. WOMMA's membership is made up of the most innovative companies committed to progressing the word of mouth marketing industry through advocacy, education, and ethics.