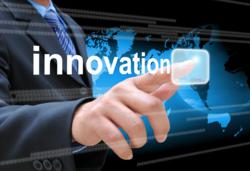 At Liddle Perrett, our team of experts follow and understand the ever-changing tax landscape so our clients don't have to.
London (PRWEB UK) 9 May 2013
But what does this actually mean for businesses? For the first time, innovative firms with less than 500 employees (also known as SMEs) and a turnover below a certain level will receive payable credit on any research and development they carry out on behalf of their customers. Tax is deductible for employee and agency costs, software and consumables, subcontracted expenditure, and certain indirect expenditure. This relief can be worth up to 31% of costs, and, as a result, is certainly worth claiming.
However, many companies fail to acknowledge their right to this credit. Even if they employ an accountant, it is still fairly easy to assume that they do not qualify for relief, and, consequently, they miss out on significant financial aid.
"The majority of businesses do not claim all of the tax allowances they are entitled to," says Gavin Perrett, Director of Liddle Perrett Legal. "The new budget announcement on R&D credit signifies yet another occasion where firms without a dedicated tax advisor can find themselves paying more tax than they have to."
Keeping up to date with a company's eligibility for various tax credits can be hugely difficult, especially when new developments are announced on such a regular basis. However, enlisting a professional can help alleviate the mental strain and ease the financial burden.
"Specialist tax advice is crucial to ensure businesses maximise potential savings," says Gavin.
"At Liddle Perrett, we have a team of experts that follow and understand the ever-changing tax landscape so our clients don't have to. Proactive tax planning is essential to identify and claim for all possible allowances, leaving businesses with more revenue, and room for future development."