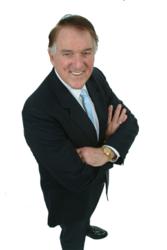 Investing in tax sale property, which is a hot investment area right now, requires some work by the investor.
Merritt Island, FL (PRWEB) May 03, 2013
A lot of people have heard about tax lien certificates and how this is an excellent investment device, so they go to a tax sale and buy one. Ted Thomas has trained thousands of men and women offline through his tax lien investing courses and is now offering this extensive training online at TedThomas.com.
"Now, they are holding this piece of paper and wondering what to do next," said Ted Thomas, an expert in the tax lien certificate and tax deed investment business. "Well, to start with, they should have done some research into what tax liens are. Regardless, these people are to be commended for showing enthusiasm for this kind of investing."
Mr. Thomas said the first step for any tax lien certificate and tax deed investor is to learn about the tax sale process. As each state has different rules, investors need to know the laws and regulations in their state. He said some states sell tax liens where you receive a certificate that yields high interest rates, while other states sell tax deeds where you are buying the tax defaulted property for the back taxes. Sometimes, the person has immediate title to the property and in other states, a redemption period is necessary.
"However, the basic premise is the same in every state. The tax collecting agency wants the money it is owed by the property owner. It collects that money through a tax sale," Mr. Thomas said. "People who buy tax defaulted property at the tax deed sale or purchase a certificate at the tax lien sale also want to make money. They do this by investing in the past due taxes."
The second step in the process is to learn about the properties available at the auction. Sometimes, tax defaulted property is sold at a tax auction and getting a return on the investment is going to be very hard, Mr. Thomas said.
He specifically pointed to condemned property. While the tax sale may appear to be a bargain, when the cost of renovating a condemned building or tearing it down, it could be a money loser.
"You need to know what you are buying. Tax sales are advertised ahead of time. The investor has time to check property records and a lot of the work can be done online. For example, researching the property on the Tax Assessor's site, getting comparables from Zillow, and locating the property on Google Maps. You should always drive by the property to personally examine it or hire someone else that you trust," he added.
Ted Thomas is a Florida based educator, publisher and author. Mr. Thomas offers a series of instructional videos for tax lien investing including a must-see video titled, "Truth About Tax Liens Certificate" at his website TedThomas.com.
-30-