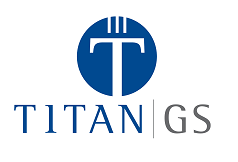 TITAN's Global People Solutions (GPS) model offers the power and flexibility of Oracle EBS with the benefits of outsourcing with a global partner.
Dallas, Texas (PRWEB) May 01, 2013
TITAN GS, a premium provider of enterprise cloud hosting and global services, has been chosen to be featured at the annual Oracle® HCM Users Group (OHUG) Conference. The event will take place Monday, June 10th through Friday, June 14th, 2013 in Dallas, Texas.
TITAN GS Partner Kephanie Landess was selected to host a session on "Integrating Human Resources for a Global Organization". Landess will be speaking with VP, HR Kim Windrow of WESCO. Windrow leads the Global HR organization at WESCO. The session will highlight the global transformation that WESCO's HR department underwent in the last two years under Kim's leadership, leveraging TITAN GS as a partner. The session will provide a review of the comprehensive HCM and Talent Management solution deployed globally for WESCO utilizing Oracle EBS and TITAN GS' comprehensive offering to support the implementation and on-going support for the HR organization. This solution is providing WESCO a fully integrated, global single source of truth for all WESCO's HCM and Talent Management needs. Additionally, the solution powered by Oracle EBS provides better insight into the broader business metrics and performance at the Executive level for the Pittsburgh-based company.
TITAN's Global People Solutions (GPS) model offers the power and flexibility of Oracle EBS with the benefits of outsourcing with a global partner, provides an end-to-end combination of planning, building, implementing, hosting, managing, and supporting all critical business systems and processes for Oracle application. This enabled WESCO to focus on its core business while leveraging a partner to support their transformation and on-going support.
As a Platinum level member of the Oracle Partner Network, TITAN GS delivers high value at a predictable cost by offering ERP cloud services, implementation, and Managed Services for Oracle software in a subscription pricing model.
Landess comments "Global Organizations such as WESCO are seeking Global Turn Key Solutions to support not only the effort of Implementing an Oracle Global HCM Strategy, which requires diligence in Business Process Standardization, Change Management to ensure adoption of tools, but also a keen focus on the desired outcome of Analytics to put the power of the technology to work for the organization."
About WESCO
WESCO International, Inc., a publicly traded Fortune 500 holding company headquartered in Pittsburgh, Pennsylvania, is a leading provider of electrical, industrial, and communications maintenance, repair and operating ("MRO") and original equipment manufacturers ("OEM") product, construction materials, and advanced supply chain management and logistic services. WESCO operates nine fully automated distribution centers and approximately 475 full-service branches in North America and international markets, providing a local presence for customers and a global network to serve multi-location businesses and multi-national corporations. For more information visit http://www.wesco.com
About TITAN GS:
TITAN GS specializes in providing Cloud based ERP and HR/Payroll solutions, Oracle Enterprise Resource Planning and Oracle Enterprise Performance Management products, with deep expertise in ERP, Financial and HR Information Systems. TITAN GS is headquartered in Charlotte, North Carolina, with offices in London, Singapore, and Pune, India. Contact TITAN GS today at (888) 430-9252 or visit http://www.ttpartners.com to speak with one of our Oracle Specialists.