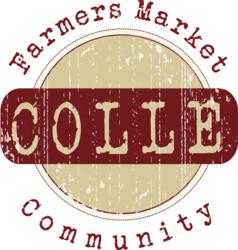 Chemicals and pesticides ruin the Earth
Bohemia, NY (PRWEB) May 03, 2013
On May 3, Colle Farmers Market responds to a video posted by BNQT Media Group, which details pro surfer Kelly Slater's decision to go organic.
According to the video posted by BNQT Media Group, 40-year-old Kelly Slater began questioning where his food came from after his father died from cancer and his friends' children were diagnosed with Autism. In the video, Slater says this increase of disease could be contributed to the rise of genetically modified food, or chemical fertilizers in food.
Slater has become a global advocate for organic food and organic farming. His new movie, "Kelly Slater: Living an Organic Life," will debut this summer and address the importance of how organic food could improve your life. He says the Hawaiian Islands have been used as testing grounds for genetically modified food for decades.
Unfortunately, the land might not be as fertile or safe to use after years of chemical exposure.
A representative from Colle Farmers Market says organic farming is necessary for saving the Earth and recycling the land. "It's important that consumers know the health benefits and the sustainability advantages of growing and eating organically," the Colle rep says. "We commend Slater on his efforts to show the world how living an organic life can make a difference. It's a difference that's not only felt inside your body, but also in the environment. The Earth breathes a sigh of relief when farmers cultivate land organically because it's not being harmed by chemicals."
Growing fruits and vegetables naturally can significantly reduce the amount of greenhouse gases in the atmosphere and harmful pesticides nestling in the soil, the Colle rep says. "Chemicals and pesticides ruin the Earth," the Colle rep says. "Our virtual farmers market seeks to lend organic farmers a helping hand so they can expand their business and encourage more people to eat organic. Sometimes it takes someone of great success, like Kelly Slater, to make a difference and inform people of the rewards of organic food. We wish him the best in his endeavors and look forward to his new movie."
Colle Farmers Market is an E-Commerce enabled farmers market community that is passionate about sustainable consumption and responsible conservation. The Colle movement is dedicated to connecting natural product vendors, organic farmers and all people who are living an organic and natural lifestyle.
#####