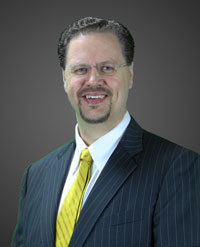 Myrtle Beach, SC (PRWEB) May 09, 2013
PILMMA's 2013 Super Summit, June 6th-8th at the Sheraton Myrtle Beach Convention Center and Hotel in Myrtle Beach, South Carolina, will provide proven practical ideas that are easy to implement and guaranteed to double any firm's caseload. The best and brightest minds in legal marketing and management will cover the latest trends in the industry during this three-day stint with PILMMA.
Stephen Fairley, CEO of The Rainmaker Institute, the nation's largest law firm marketing company specializing in marketing and lead conversion for small law firms and solo practitioners, will be presenting on day one of the Summit. He has appeared in Inc. and Entrepreneur magazines and has authored 10 books. Fairley is also a two-time international best-selling author. A nationally recognized attorney marketing expert, he has been named, "America's Top Marketing Coach" and has spoken numerous times for over 30 of the nation's largest state and local bar associations.
Fairley will be sharing his "Secrets of a Lead Conversion Specialist: Turning Browsers Into Buyers and Prospects Into Paying Clients". With over 8,000 attorneys nationwide having benefited from learning and implementing the proven Rainmaker Marketing System, Fairley's methods are a surefire way assure increased caseloads for law practices.
Day two will feature, among others, Tim McKey, CPA and managing partner of The McKey Business Group, who will be presenting on "Exit Strategies" and Jay Henderson, a certified instructor of Dr. Covey's three internationally recognized leadership programs: Principle Centered Leadership, 7 Habits of Highly Effective People and First Things First, will be guiding Summit attendees through "7 Steps to Hiring ONLY Superstars in Any Law Practice". According to previous attendees of PILMMA Summits, these conferences will be an educational experience for all lawyers and marketing directors who attend as "PILMMA prides itself on delivering more than just theory".
To see a full agenda or to register for this event please visit http://www.pilmmasummit.com. For first time attendees, PILMMA is offering the Gold Summit Package for only $997! This package includes a three month trial of PILMMA Gold Membership and over 50% off admission to the Summit. Registration fees for members are discounted based on the level of membership.
ABOUT PILMMA
The Personal Injury Lawyers Marketing and Management Association (PILMMA) is the premiere organization dedicated to providing injury and disability lawyers with the information they need on how to better market, manage and grow their law firms. Each year PILMMA holds Marketing and Management events that bring together the best minds in the industry along with personal injury and disability lawyers from across the country to discuss the latest innovations and strategies in the world of legal marketing. To learn more about PILMMA, visit http://www.pilmma.org.