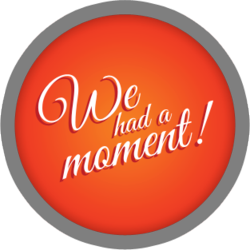 Coachella was awesome! I loved hanging with you. I'm glad we were able to find each other again!
New York, NY (PRWEB) May 06, 2013
There are moments everywhere; coffee shops, festivals, sporting events, sidewalks. Eyes lock with a stranger or a conversation is shared. And then, just like that, it ends suddenly with no way to get back in touch. Enter We Had A Moment.
We Had A Moment (WHAM) offers anyone, anywhere the ability to connect with someone they shared a moment with. Moments are created and responded to instantly on the iPhone app, and also available on the WHAM website. All moments posted are anonymous – once users find who they're looking for, they can choose to share contact info.
Share a moment to help reconnect. Record a moment just to save a good memory. Or post a moment so others can enjoy it.
We Had A Moment (WHAM) is devoted to connecting people and sharing special moments. Thanks to WHAM, anyone can find that special someone that caught their eye, their fancy and their attention.
Do you have a moment? Download the free app today.