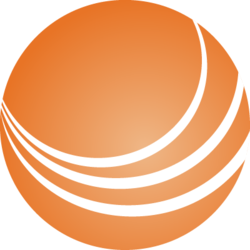 Ethernet over Copper affords businesses with access to high-bandwidth, resilient and cost-efficient alternatives to previously available models
Toronto, ON (PRWEB) May 01, 2013
BroadConnect Telecom, the leader in Hosted VoIP, Voice, Video, IT and Data Security Solutions in Canada has made waves with recent announcements that the firm has finished their reliable nationwide Ethernet over Copper expansion, further strengthening their standing as the largest Ethernet over Copper solutions provider in Canada. This advanced service in now available to more than 25 industry markets.
Ethernet over Copper affords businesses with access to high-bandwidth, resilient and cost-efficient alternatives to previously available models. Established on the framework of BroadConnects nationwide private network, it also allows users the ability to experience competitive advantages by leveraging the organizations Quality of Service (QoS) capabilities when supporting applications requiring extreme bandwidth or mission critical applications. Already known for maintaining broadest EoC footprint in the nation, BroadConnect supports this service through their Central offices around Canada. Most recently, availability was added in the Vancouver, Richmond, Regina, Nova Scotia and Summerside markets.
"Modern business need access to communications solutions capable of delivering optimal performance and reliability now more than ever," said Jason Stephen Ali, Social Media Director of BroadConnect Telecom. "In conjunction with nationwide investments, BroadConnect is leading the race to deliver customers with cost-efficient, high quality alternatives capable of being customized to meet their unique requirements. This kind of customization is not available with conventional access platforms. EoC not only delivers greater bandwidth than conventional T1 or Bonded T1, it is also available for a much lower cost, which is a major advantage, especially for the small to midsized organization."
BroadConnect's EoC services are now available in the top markets around the country; including Toronto, Vancouver, Calgary and St John's, connecting millions of businesses with impressive speeds up to 45 Mbps.
About BroadConnect Telecom
At BroadConnect, we operate our own North America wide private voice and data network. This allows us to control the first and last mile of service, meaning crystal clear voice calls that are securely delivered and are always prioritized over data communications. Our goal is to exceed established performance standards while offering our customers innovative communication solutions coupled with the highest personal service. Please visit http://www.broadconnect.ca/ and http://www.broadconnectusa.com/ for more information.