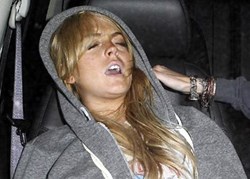 (PRWEB) May 01, 2013
Entitlement is an issue commonly seen among addicts in early recovery. No matter how much damage they have caused or how much trouble they are in, they still want to be the one that gets to call the shots. This sense of entitlement is even greater in celebrities with addictions.
A therapist at Recovery Associates, a drug and alcohol rehab facility, notes, "Addicts often have trouble with impulse control. One of the things we work on with clients is teaching them to let go of this idea of immediate gratification. In early sobriety, not getting what you want can feel like the end of the world. We have to remind clients that it's not."
"Luxury" rehab centers that are popular among the celebrity crowd specialize in catering to the demands of their high class clientele, essentially feeding into a large part of the problem. Lindsey Lohan recently made headlines (once again) for demanding that she be allowed to take her Adderall—a highly addictive prescription drug—while attending a court mandated treatment program. For more on this story go to http://now.msn.com/lindsay-lohan-wants-to-keep-her-adderall-during-rehab.
"Addicts are experts at getting what they want. So someone needs to intervene and guide the addict's decision making process and help them set healthier goals. I mean, what addicts early in the recovery process want literally has the potential to kill them."
Recovery Associates is a drug and alcohol treatment center that provides a variety of programs and services for men, women and teens struggling with chemical dependency issues. At the core of their philosophy is the belief that addiction is a treatable illness. Their addiction treatment experience has shown that anyone is capable of achieving lasting recovery and physical, mental and spiritual freedom from the disease of addiction.
Their unique program offers three different tracks: a Traditional Track, an Expressive Therapies Track and a Christian Rehab Track. They believe that by utilizing a variety of therapies they can better assist their clients in finding their own individualized path to recovery. Their focus is on the underlying issues that have led to the addictive behaviors and destructive patterns.
Recovery Associates' multidisciplinary team is made up of a Board Certified Addictions Psychiatrist, Master's Level Therapists and Certified Addictions Counselors. They are passionate about recovery and helping individuals and families begin the healing process.