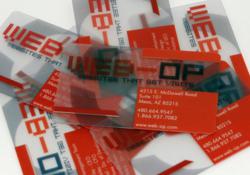 We were very pleased with how the site's design evolved into what it is today.
Mesa, AZ (PRWEB) May 08, 2013
Internet marketing firm Web-Op has announced the launch of their most recent site, EZsupplements.com. The site sells supplements from various health supplement brands and features just about every type of nutritional supplement possible. Featuring products for weight loss, strength and conditioning, bone and joint health, as well as general health and wellness, EZ supplements will serve customers as a one stop shop for those looking for popular nutritional supplements.
When asked about the launch of EZsupplements.com, marketing associate for Web-Op Ryan had this to say. "We were very pleased with how the site's design evolved into what it is today. With so many different types of supplements available we can really appeal to just about every demographic of customer. For our older customers we have a diverse mix of vitamins as well as joint pain and arthritis aids, like MyoNatural. For those looking for health supplements in the weight loss category, the site offers several choices. For athletes, we have the very popular electrolyte stamina tablets and stamina shot. Really something for everyone."
Incorporated into the site design is a helpful infographic that charts the body and connects sections of the body to supplements that would compliment certain needs of that section. For example, a line is drawn from the elbow joint and extends to a supplement name that specializes in bone and joint strength, which then links to that specific supplement page. This provides a visual aid to help customers find what they are looking for.
To learn more about EZ Supplements please visit http://ezsupplements.com/
To learn more about the internet marketing firm Web-Op, please visit http://web-op.com/