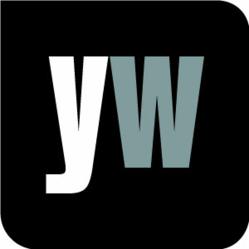 London, UK (PRWEB UK) 2 May 2013
According to the World Health Organisation (WHO), tobacco kills nearly six million people each year. Of these people, more than 600,000 are non-smokers exposed to second-hand smoke. WHO estimates that the annual death toll could rise to more than eight million by 2030 unless urgent action is taken, arguing that smoke-free laws protect the health of non-smokers, are popular, do not harm business and encourage smokers to quit.
With this in mind, Yourwellness Magazine reported on a new study in which it was found that the constantly rising number of children admitted to hospital for asthma treatment dropped dramatically after the introduction of England's smoking ban in 2007. Yourwellness Magazine noted that before the ban was in place, young people who needed hospital treatment for asthma was rising year on year and had soared to 26,969 in the year leading up to the ban.
As the article explained, 'In the year following the introduction of the ban, these types of admissions fell by 8.9 percent and the trend continued, with admission then falling 3.4 percent each year. It is estimated that more than 6,000 hospital admissions for asthma treatment were prevented in the first three years of the ban.' According to the researchers, it is not just the reduction in people smoking in public that has caused the statistics to change so dramatically, but also a change in people's attitudes towards second hand smoke which has stopped them smoking in their homes and car. The researchers noted that this evidence adds to a number of studies that support more widespread and strictly enforced smoking laws, encouraging countries where smoking bans are not in place to consider the legislation.
Yourwellness magazine is distinctive in covering all aspects of wellbeing, from health and relationships, through fitness and family to work and finances. Yourwellness impartially explores all the options available from ancient to modern to scientific to holistic.
To find out more, read the latest magazine online at http://latestissue.yourwellness.com or visit the gate way to living well at http://www.yourwellness.com.