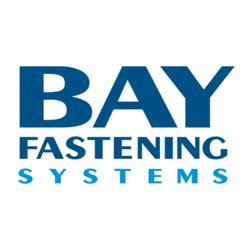 We support the efforts of all of the engineers and construction workers involved in this process...
Bohemia, NY (PRWEB) May 03, 2013
On May 3, Bay Fastening Systems, a pop rivet distributor, applauds the efforts of everyone involved in replacing a partially collapsed tower crane on top of a skyscraper in Midtown Manhattan that was damaged during Hurricane Sandy.
Usually, damaged cranes are jacked down closer to ground level and removed by another crane. However, in this case the crane could not be lowered. According to an article by Engineering News-Record, the crane on top of the One57 skyscraper on West 57th Street "was damaged in the storm when a gust of wind lifted the boom, flipping it backward over its counterweight. Due to extensive damage, it could not be jacked down for service."
Instead, the rigging and hoisting work to remove portions of the partially collapsed tower crane was completed by a device called a mini-crane. According to the article, "The unusual work requires crews to cut down, remove and then replace a crane-jib superstructure that is bolted to a tower mast about 1,000 ft in the air, a task that has called for specialized equipment and engineering. According to experts on the job, a tower crane has never been replaced at that height before."
Michael Alacha, the assistant commissioner for engineering and emergency operations at NYC's Department of Buildings, called the effort "unprecedented" in the article.
The full removal of the partially collapsed crane is still in progress and is expected to take months to complete due to 20+ MPH winds at that elevation.
"We support the efforts of all of the engineers and construction workers involved in this process," says Richard Nappi. "Safety is paramount in these types of situations and we hope that every precaution is taken to ensure that the crane is properly removed."
Bay Fastening Systems is a full service distributor of engineered fastening systems that include blind rivets, pop rivets, drive rivets, solid & semi-tubular rivets, military spec rivets, lock bolts, inserts and specialized installation systems. Founded in 1962, Bay Fastening Systems has become a leader in the fasteners industry through its continuing commitment to quality service, deep product knowledge and consultation, and an easy ordering process.
#####