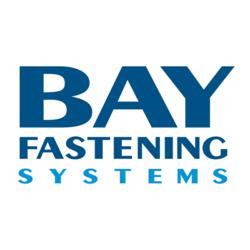 Although the success of natural gas in the trucking industry is not guaranteed, no progress is ever made by standing still...
Bohemia, NY (PRWEB) May 06, 2013
On May 6, Bay Fastening Systems, a blind rivet distributor, applauds the trucking industry for exploring the usage of natural gas following an article published in the New York Times.
The United States is experiencing a boom in natural gas resources. According to the New York Times article, "The natural gas boom has already upended the American power industry, displacing coal and bringing consumers cheaper electricity."
Most vehicles in the trucking industry run on petroleum, but natural gas burns cleaner and currently sells for around $1.50 cheaper per gallon. Procter & Gamble, Nike, Wal-Mart, Ryder System and UPS are some organizations that are at pursuing natural gas options. In fact, UPS is expected to have 800 natural gas trucks on the road by the end of 2014. The government is also helping with the transition by providing tax credits and grants to organizations that drive natural gas powered vehicles and construct natural gas fuel stations.
According to the article, one roadblock right now is the lack of vehicles and gas stations capable of using and dispensing natural gas. Other economic factors may come into play as well, including upfront investment costs, the demand for natural gas in other industries and government tax credits.
However, many individuals in the industry are optimistic. Kurt Kuehn, CFO of UPS, is quoted in the article as saying, "The economics are getting better and better to where it's less of a leap of faith than it used to be."
"Bay Fastening Systems works with many companies in the trucking industry and we support the decision of some to pursue natural gas fuel alternatives," says Michael Eichinger. "Although the success of natural gas in the trucking industry is not guaranteed, no progress is ever made by standing still. The trucking industry has been going through a transformation towards efficiency not only by the cleaner fuel solutions, but in redesign efficiencies both aerodynamically and mechanically for greater fuel efficiency."
Bay Fastening Systems is a full service distributor of engineered fastening systems that include blind rivets, pop rivets, drive rivets, solid & semi-tubular rivets, military spec rivets, lock bolts, inserts and specialized installation systems. Founded in 1962, Bay Fastening Systems has become a leader in the fasteners industry through its continuing commitment to quality service, deep product knowledge and consultation, and an easy ordering process.
#####