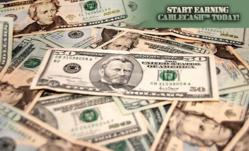 You can start earning CableCash™Today!
Quakertown, PA (PRWEB) May 08, 2013
ComputerCableStore™ is a leading online marketplace for all cabling connectivity and network solution needs. With their huge satisfaction quotient, Computercablestore™ has emerged as an online store that customers have come to trust and believe in.
ComputerCableStore™ loves their customers. They know that their customers make them who they are. And that is why they have launched the CableCash™ rewards program.
With the CableCash™ rewards program, ComputerCableStore™ will be presenting customers with virtual rewards known as CableCash™. Every time a customer places an order of $50 or above, that person receives CableCash™.
Customers can then redeem their CableCash™ by deducting the value from the total merchandise cost of future orders. If the customer has accumulated enough CableCash™ then he/she can order products totally free!
In order to start earning CableCash™ today, create an account with ComputerCableStore™ completely free of charge. With every purchase of $50 or above, customers will receive CableCash™ rewards. During the process of future purchase, customers will have the option of using their accumulated CableCash™ rewards during the checkout process.
ComputerCableStore™ is no longer restraining itself to being the best only in quality and performance. It is breaking the barriers and marching forth into the new horizons of customer satisfaction.
For more information on how the CableCash™ rewards program works, customers can visit the Terms and Conditions page of ComputerCableStore™. If the customers have any further queries as to the intricate working of the CableCash™ rewards program then they can contact the ComputerCableStore™ Customer Service.