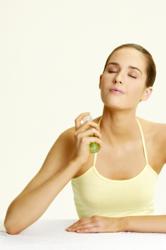 Miami, FL (PRWEB) May 01, 2013
Recently, The Charlotte Observer met with a local pediatrician to give advice on how to treat pre-teen acne. The article stated several facts about acne, including the factors that cause it in developing children and adolescents.
In light of the increase of pre-teen acne, Probiotic Action shares new insight on how to treat pre-teen acne without the use of antibiotics or harsh chemicals.
For growing bodies, the introduction of chemicals like antibiotics and steroids, which are commonly prescribed to treat acne, can be a threat to the quickly changing hormone levels, and interact negatively with an adolescent's body.
Probiotic Action spokesman Fernando Perez shares insight on how to treat pre-teen acne without harsh chemicals that may interfere with the growing body of young adults.
"While probiotic action is well known as the best acne treatment, many use it as an adult acne treatment alone. Our formula is different than any other acne cream in that it uses all natural bacteria to help balance the skin's condition, rather than putting harsh chemicals into the body. Using a natural cleanser and acne cream made from probiotics, and educating children on where acne comes from, can help them emotionally and physically treat the effects of acne," says Perez.
Perez added that for many parents, the idea of using antibiotics to treat acne brings a concern that they are endangering children by making them more susceptible to antibiotic resistant bacteria.
Further advice includes teaching children what soaps and foods may clog pores, along with education on proper diet and exercise may help reduce the severity of pre-teen acne.
For more information on Probiotic Action, visit their website or Facebook Page. Visit the Center for Disease Control for more information pertaining to antibiotic resistance.
Probiotic Action is an advanced acne treatment that uses Probiotics for acne containing the "good bacteria" that is naturally found on healthy human skin. By using probiotics, Probiotic Action is an effective treatment that restores the normal bacteria content on skin. Probiotic Action will successfully clear skin when used as an adult acne treatment while protecting skin against bad bacteria, free radicals, and pollutants*.
*These statements have not been evaluated by the Food and Drug Administration. Probiotic Action is not intended to diagnose, treat, cure or prevent any disease.