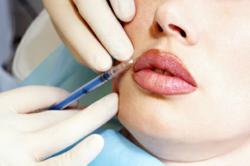 Stephanie of ClearLawOnline Solicitors says 'Victims of blotched treatments, should still seek the advice of an experienced Solicitors.'
Manchester,UK (PRWEB UK) 3 May 2013
A trip to the beauty salon is supposed to be a pleasant relaxing experience in a safe, secure environment. Many people will associate a trip to the salon with simple beauty treatments, such as facials and nail treatment.
However, there is no hiding from the fact that many women now look for more invasive beauty treatments such as botox or filler injections. Some may even opt for cosmetic surgery; face lifts or implants. Clive Orton, president of the British Association of Aesthetic Plastic Surgeons, said cosmetic surgery has become a "growth industry and a public obsession" with people believing it is quick and easy.
Botulinum toxin, commonly known as botox, is a protein and neurotoxin, one of the most acutely toxic substances known and yet so many men and women will undergo botox treatment without doing any research about the substance being injected into their skin and with little knowledge of the person who is administering the treatment.
As for fillers, in the United States there are just six types of filler approved for use by professionals on prescription only. In Britain, there are over 100 types. They can all be injected without prescription by anyone, anywhere. That begs the question; what happens if something goes wrong when a person allows an inexperienced beautician with no medical training whatsoever carry out a surgical procedure on one of the most prominent parts of the body?
Largely this practice has gone unregulated making it extremely difficult for lawyers to take any legal action when a client has experienced x as a result of negligent jobs.
Fortunately new guidance by the Royal College of Surgeons is urging the Government to make rules compulsory. They say that only surgeons should provide cosmetic surgery and only doctors, dentists and nurses who have undertaken appropriate training should provide non-surgical cosmetic treatments like Botox and fillers. This will set a precedent to ensure that the standard of care given to customers is higher than it is currently. This will make it easier for lawyers to establish negligence in the event that something goes horribly wrong.