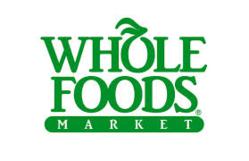 Los Angeles, California (PRWEB) May 01, 2013
The Children's Obesity Fund and its co-founders, Julian Omidi and Dr. Michael Omidi, are co-sponsors with professional skateboarder Manny Santiago of a special educational and activity-filled day, entitled "Stay Fit. Have Fun." at Westport Heights Elementary School. The Omidi brothers and Santiago appreciate the support of People Water and the local Whole Foods Market in El Segundo. The wholesome and nutritious snacks from the market will demonstrate to the kids the importance of good, healthy food choices. And one cannot over emphasize the importance of drinking lots of water and staying hydrated during outdoor activities.
"At Whole Foods Market, two of our Core Values are 'Caring About Our Communities and Our Environment' and 'Promoting the Health of Our Stakeholders Through Healthy Eating Education.' This event is a win-win for us in that regard," says Lisa Zollner, Marketing Supervisor, Whole Foods Market, Plaza El Segundo.
On Friday, May 10, 2013, the nearly 500 students and staff of Westport Heights Elementary School in Los Angeles will enjoy a fun-filled day with an exciting skateboarding demonstration by Manny Santiago and Dave Bachinski who are members of the national competitive team for OC Ramps. Santiago will also share his enthusiasm for fitness and healthy choices and his love for kids. In addition, first through third grade classes will also receive a copy of the I AM Foundation's book, "I am Healthy! Affirmations for Health and Well-being" which encourages children, parents, and teachers to make healthy choices regarding food, exercise and daily activities.
"The strong and varied support afforded this school event is really exciting. We are grateful to Whole Foods and People Water for their generous donations and for helping to inspire these kids to better, healthy choices," says Julian Omidi, co-founder of Children's Obesity Fund.
"I'm really stoked about this event and appreciate all of the sponsors who have come together to make it happen. It's really great to have donations from People Water and Whole Foods Market that will help the kids to better understand nutrition and the importance of water and hydration," says professional skateboarder Manny Santiago, co-sponsor of the Stay Fit. Have Fun Day. "I am grateful to the Children's Obesity Fund for their help in coordinating and publicizing this event. I hope that this fun-filled day and all it entails leaves a lasting impression on kids and adults alike."
People Water (http://www.peoplewater.com) is a company based on the simple idea that the easier it is to help each other, the more we will all do it. For every bottle of People Water purchased, the company donates water to an area where clean water is scarce and sorely needed. People Water is 100 percent spring fed and naturally purified and is free of fluoride and BPA. Plus all their bottles are made from recycled plastic.
Whole Foods Market in El Segundo (http://www.wholefoodsmarket.com) serves the neighborhoods surrounding Westport Heights. The grocery chain is known for providing the finest natural and organic foods available and maintains the strictest quality standards in the industry. Whole Foods empowers all of its stores to support their surrounding communities through nutritional education at local schools and economic partnerships with local producers. The El Segundo store is one of more than 340 Whole Foods Markets throughout North America and the United Kingdom.
ABOUT THE EVENT CO-SPONSORS:
The Children's Obesity Fund (http://www.childrensobesityfund.org), co-founded by Julian Omidi and Dr. Michael Omidi, hopes to help reverse the trend of rising obesity rates in America. The goal of the non-profit charity is to help people fully understand the obesity issue and its dire impacts on individuals and society as a whole -- and to use that knowledge to encourage children to grow up strong and healthy. Children's Obesity Fund partners with other organizations to educate and support parents, educators and others so that we can all work together to raise healthy, active, social, and happy children. While the organization does not accept donations, it encourages direct contributions of money and talents to the associations featured on our website.
Manny Santiago (http://www.mannyslaysall.com) is a professional skateboarder known for his undeniable skills, ever-present smile and infectious enthusiasm. To remain competitive in his sport, Santiago is an avid trainer and vegetarian. A new dad, his latest desire is to reach out to kids and share his passion for staying fit and healthy, and of course, for skateboarding. Santiago and his childhood friend and fellow skateboarder Dave Bachinski will demonstrate their jumps and moves using high quality wooden skateboard ramps from OC Ramps. Santiago and Bachinski are members of the OC Ramps National Skateboarding Team, competing under the popular banner: Skate for Life!
ABOUT EVENT PARTICIPANTS AND SPONSORS:
The I AM Foundation (http://www.iamfoundation.org) seeks to empower children and adults to make a positive difference in our world by publishing and gifting books and music with inspiring messages. Its signature publication, "The I AM! Affirmation Book" has been gifted in more than 50 countries and has been being translated into tens of languages.
OC Ramps (http://www.ocramps.com) has been building custom, wooden skateboard ramps since 1997. All of their high-quality ramps are delivered in easy-to-assemble kits that require only a few hours to put together.