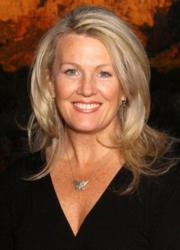 I loved truly connecting heart to heart with Sarah about what presence means to her and her life's journey around meditation and teaching.
Redmond, WA (PRWEB) May 03, 2013
Kelly McNelis Senegor, founder of Women for One, has an open conversation with Sarah McLean, best-selling Hay House author of Soul Centered: Transform Your Life in 8 Weeks with Meditation. Sarah powerfully recounts her journey to a more inspired self, and shares how living authentically has led her to find her calling in life. Her thoughtful insights are helping women around the globe truly get in touch with themselves for more peace and happiness.
Sarah Mclean's personal mission is to support and educate people seeking fulfilling lives, better health, inner peace and self-awareness. As the founding director of the Sedona Meditation Training Company, Sarah teaches meditation and facilitates life-changing self-discovery retreats.
Kelly McNelis Senegor is the founder of Women for One. Her vision for all women of the world is to empower them with the tools they need to become successful and authentic each day of their lives. Women For One is a global community of women encouraging authenticity and inspiration. This movement encourages women of all ages, ethnicities and backgrounds to exchange authentic dialogue by sharing life lessons and supporting one another to create a powerful new vision for their life. Since its inception two years ago, Women for One has engaged a social media reach of over 4 million users from over 60 countries, on 5 continents.