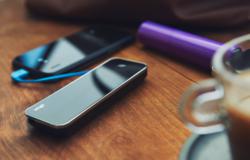 market predicted to reach more than $611 billion by 2016
Australia (PRWEB UK) 6 May 2013
Plox are ready to release their latest portable smart phone battery to the market with the launch of the new 4500 mAh model with built in TF Card reader – The Plox elite 4500.
After the resounding success of their initial product, the female oriented Plox energy stick (3000 mAh), expectation of the new product has been high and fans will not be disappointed. The new design has a larger capacity (4500 mAh) and an inbuilt micro-USB connection alongside an additional USB output slot. Described as 'apple influenced design' the units are sure to be a hit with men and women alike.
Plox have quickly become the market leaders in the Australian portable battery market, a segment that is predicted to reach more than $611 billion by 2016, growing at a compound annual growth rate (CAGR) of 5% according to BCC Research.
The key to the success Plox have experienced is the quality of their design and componentry. In a time when many companies are going towards cheap and cheerful, Plox have taken the road less travelled, creating a premium product that is designed to look brilliant and last the test of time. Whilst there are many that say this is a strategy of yesteryear, general manager of New Age Trading Mr. Sean Andrews said: "Success is a matter of excellence, we only range the best products and Plox certainly meets this criteria."
The new 4500 elite series is due to hit retailer in May 2013. Harvey Norman, Tech 2 Go, APRs and several other retailers across the nation will be the first to receive stock of the new models.