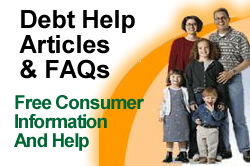 Falling far behind on a mortgage should not stand as time to give up, nor should anyone just ignore the situation.
Pittsfield, MA (PRWEB) May 04, 2013
Serious mortgage delinquency represents a problem demanding concentrated attention. Depending on a homeowners prior actions and personal circumstances, the next steps may vary, but in almost all cases ignoring the situation marks the wrong approach. Financial Firebird's new article from their personal Bankruptcy Alternatives family of FAQs examines many of the options for review during this critical period and why strong action during this particular stage carries so much importance.
As much as taking action before a first missed mortgage payment may rate as a top solution for the homeowner, that does not mean that if they failed to take advantage of that early chance or that if the lender displayed no interest in working with them at the early stages that they should continue a course of inaction. This new set of frequently asked questions serves as the second part of this series specifically addressing the time frame when the homeowner missed 2 or more home loan installments.
One of the points stressed in the article involves making readers aware of some of the detailed steps a typical bank takes when a mortgage loan hits the 120 day delinquent point. Almost by definition, people with mortgage trouble lack experience dealing with home loan problems. After all, how many people outside of mortgage negotiation professionals or attorneys successfully navigated multiple mortgage foreclosure proceedings.
To homeowners going through home loan problems for the first time 2 months late on mortgage payments may seem the same as 6 months late and a demand from the bank for payment may come with the same consequences at 1 month as 8 months. In reality, for most situations, the 120 day late mark means crossing a major line. Often a bank will not only start foreclosure proceedings but they will refuse to take any payments short of all money owed without a comprehensive repayment plan. The article goes into the importance of avoiding falling into that level of arrearage and methods to help homeowners from making their problems go from bad to worse.
Too many people fail to understand the critical importance of the time period of being 30-120 days late with their mortgage. Ignoring the situation will surly lead to ending up in the middle of the unpleasant process of foreclosure. Others may choose to spend time and resources on options no longer available at this stage such as a mortgage refinance with credit problems. By two or three late mortgage payments today's credit market offers almost no products regardless of the homeowners equity position. The article both helps avoid getting into the legal foreclosure process and outlines the ways to halt foreclosure that still remain viable once several mortgage payments remain unpaid.
Falling far behind on a mortgage should not stand as time to give up, nor should anyone just ignore the situation. This article provides the foundation or knowledge and tools to proceed with the fight to protect a home from foreclosure and hopefully emerge victorious.
About Bankruptcy Alternatives-Debtor's Options:
Late Mortgage Payment Help For Homeowners One Month Late To Two Months In Arrears stands as a part of the Bankruptcy Alternatives - Debtor's Options family of financial information including free debt help and tools web pages started in 1996 and currently offered by the Financial Firebird Corporation with a goal of providing consumers with free unbiased help from a former debt workout and bankruptcy lawyer in choosing the right path to a brighter economic future. Find the pages at debtworkout.com online.