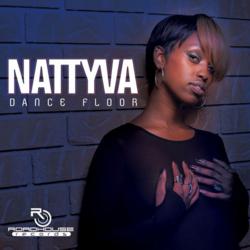 (PRWEB) May 01, 2013
Nathalie Rubayiza, known by the name of Nattyva (her childhood and nickname), was born in June 16, 1989 in Africa. Nattyva is an African-Canadian contemporary pop/dance singer/songwriter who currently resides in Toronto, Ontario, Canada.
"I once met a good friend of mine, one of my music engineers who told me that, there are people who lived and died with their music and talent unheard, unseen, they just didn't bother trying, but that will not be you. I knew exactly what he meant, but hearing it from someone like him was a reinforcement to my belief."
Inventing beautiful and teenager stories and putting them on a stack of paper was Nattyva's #1 hobby growing up. At the age of 12, she was already known for her famous story writing at her school. Every kid, including those in higher grades enjoyed reading them, passing them around and demanded for more; "On veut la suite", is what they use to say, which means in French, we want the rest of the story. They were mostly written as a longer version of synopses. Nattyva has always used her ability to creatively write attractive stories as a tool to intimately attract the crowd's attention. But writing was not her only hobby, she also loved dancing and singing, mostly in the shower, very typical huh? She sang her favourite songs, in a language she did not speak: English. At the age of 13, she joined a famous dance/music performance group called "Cool Family" in Rwanda, where she performed different choreographies and covers from different singers like Aaliyah, Mia, Christina A, Montana and other African traditional dances. No one kid in the city would miss their show which took place once every 2 months.
In November 2002, her parents were very fortunate to get help from a long time friend of theirs who had lived in Canada for a while and arranged for Nattyva to travel abroad to pursue her education. Few months after her arrival, she enrolled at Central Commerce High School in grade 9.
"High school was my biggest challenge. Everyone spoke English. My lack of confidence took the best out of me. I had always wanted to be the cool person that I am, be part of different activities, plays and have friends, but the language barrier was a bummer. My rescue was when my gut told me to enroll in the acting class, and that's where I found myself in my comfort zone, all because I memorized my scripts, practiced them using a French-English dictionary and acted…that was the only class in which I got an A", said Nattyva when asked about her high school experience in Canada. She then enrolled at George Brown College where she took business administration with a focus in HR. Last year 2011, she flipped the pages and continued her music chapter. She used different occasions to build confidence and stage presence, gain exposure by doing some modeling, runway shows for Charity Events, beauty pageant contestant at Miss Universe Canada and performing song covers at local bars and charity events, and collaborating with other local artists. She wrote, composed and recorded her single "Dancefloor" at Cherry beach sound studio in 2011, a dance contemporary pop song that has played in several local radio stations in Canada.
"I personally communicate better in writing. When I want to express myself to you deeply, I write to you. So, when I discovered music, my voice, I knew I was meant to complete me, so I sang. I found a way to communicate with others and me through my music", said when asked about her early passion for writing.
After getting several airplays and networking, she was approached by Roadhouse record, with whom she is collaborating on making a record deal.
Nattyva's goal is to become a role model to everyone out there who has a dream. She wants people to relate to her music as she communicates her freedom of feelings. Her album will be completed in couple of months from now.