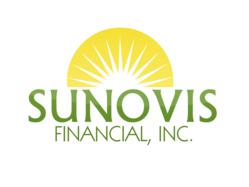 Small businesses are a good gauge of the current recovery.
San Francisco, CA (PRWEB) May 01, 2013
Optimism regarding the U.S. recovery may not be at extremely high levels across the U.S., but according to a recent survey by U.S. Bank, small business owners in Minnesota have greater optimism than the rest of American small business owners. That's just one of the conclusions from the survey, but it bodes well for small businesses in the North Star State.
"Small businesses are a good gauge of the current recovery as they have been hardest hit and have also had the most difficult time recovering from this recession. As lending begins to expand and the consumer comes out of hibernation, we expect small businesses to roar back to life, especially those who have positioned themselves strongly during the recession and tepid recovery," said Terry Robinson, president of Sunovis Financial.
While only 45 percent of the small businesses surveyed nationwide believe that the economic recovery will continue throughout 2013, fifty four percent of Minnesota small business owners are optimistic regarding the continued recovery of the U.S. economy.
Nearly half of those surveyed in Minnesota feel that conditions in the state are better for small business as compared with the rest of the country. Additionally, Minnesota small business owners were more optimistic regarding revenue growth in the coming year versus their peers in other states.
The survey was confined to businesses with less than $10 million in annual revenue and it polled some 3,200 small businesses in 25 states.
The optimism in Minnesota came as no surprise to Craig Veurink, a regional small business banking manager with U.S. Bank.
"We do have a large concentration of Fortune 500 companies and that concentration seems to also stabilize our market compared to the national average on most of these surveys," Veurink said. "I think it just gives us stability with how the small business owners work with them."
Of concern to employees though, less than 20 percent of the Minnesota small business owners plan to increase payrolls, in line with the national average.
About Sunovis Financial
Sunovis is a financial firm that focuses on assisting small business owners with access to capital. The company has expertise with SBA loans and focuses on Micro Loans, non-bank alternative loans for fast credit. The company motto: Rebuilding the U.S. economy, one business and one loan at a time.