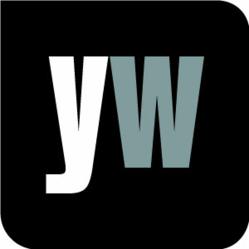 London, UK (PRWEB UK) 3 May 2013
Created by the Royal College of General Practitioners (RCGP) and the British Association for Sexual Health and HIV (BASHH), guidelines for managing sexually transmitted infections (STIs) in primary care have been updated. These guidelines come in the form of a booklet entitled Sexually Transmitted Infections in Primary Care, and Dr Clare Gerada, RCGP chair, commented, "This booklet will be very helpful in managing patients appropriately. It is a readable, comprehensive and very practical "coal-face" guide of what to do in general practice."
According to WHO, every year there are 48 million new infections of the curable, sexually-transmitted variety, such as syphilis, gonorrhoea, chlamydia and trichomoniasis. WHO notes that sexually transmitted infections are the main preventable cause of infertility, particularly in women, and in pregnant women with untreated early syphilis, 25% of pregnancies result in stillbirth and 14% in neonatal death. Recently, the United Nations Secretary-General Global Strategy for Women's and Children's Health highlighted the need for a comprehensive, integrated package of essential interventions and services.
With this in mind, Yourwellness Magazine took a closer look at STIs, and how readers can equip themselves against these diseases. Yourwellness Magazine noted the views of Nancy Jansen, director of Graham Health Centre, Oakland University, who said that beside abstinence, male condoms are the best way to reduce the risk of infection. Nancy urged that condoms should always be worn and number of partners should be as limited as possible.
Nancy added that, as many STIs don't have strong symptoms, "You need to get tested on a regular basis. Depending on how many different partners you've had, that type of thing would determine the frequency." Yourwellness Magazine detailed common symptoms for men and women:

Painful urination
Discharge from the penis/vagina
Bumps or sores on genitalia
Vaginal soreness or itching
To find out more, visit the gateway to living well at http://www.yourwellness.com.