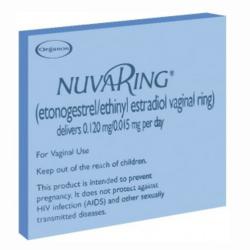 If you or someone you love suffered a blood clot, pulmonary embolism, deep vein thrombosis, heart attack, stroke or sudden death while using NuvaRing, visit yourlegalhelp.com, or call 1-800-399-0795
Columbus, OH (PRWEB) May 02, 2013
Wright & Schulte LLC, an experienced medical device injury law firm representing numerous women in NuvaRing lawsuits, notes that the federal judge overseeing the federal NuvaRing Lawsuit litigation in U.S. District Court, Eastern District of Missouri has ruled that several expert witnesses for the Plaintiffs will be able to provide testimony regarding "bursts" of estrogen allegedly delivered by the contraceptive device. According to his March 5th Order, U.S. District Judge Rodney W. Sippel found the expert witnesses qualified to evaluate and rely upon pharmacokinetic studies and reports when reaching their conclusions. (In re NuvaRing Products Liability Litigation, No. 4:08MD1964 [E.D. Mo.])
Court documents indicate that nearly 1,100 NuvaRing lawsuits are currently pending in the multidistrict litigation underway in the Eastern District of Missouri. All of the claims allege the birth control device caused serious, life-threatening NuvaRing side effects, including pulmonary emboli, deep vein thrombosis, heart attacks, blood clots and strokes. The first trial in the federal multidistrict litigation is scheduled to begin in October 2013.
NuvaRing is once-a-month vaginal birth control ring which purportedly offers users the same efficacy as birth control pills or the patch in preventing pregnancy, but with more convenience. Plaintiffs in NuvaRing lawsuits allege the device increases the risk for blood clots more than traditional birth control pills, even though the label asserts that NuvaRing is expected to be associated with similar risks. Plaintiffs further accuse the Defendants of concealing information regarding the increased risk of thrombotic events posed by the contraceptive device.
Data from the U.S. Food & Drug Administration's (FDA) Adverse Event Reporting System indicates that NuvaRing has been named a suspect in more than 5,400 NuvaRing complications reports made to the agency. Those reports include 1,200 cases of pulmonary embolism, and another 800 reports of deep vein thrombosis. Over 160 deaths involving NuvaRing were also reported to the FDA.
[adverseevents.com/drugdetail.php?AEDrugID=4584&BrandName=NUVARING]
According to Wright & Schulte LLC, a number of studies published in recent years have found that use of NuvaRing may be associated with an increased risk of blood clots compared to birth control pills. An FDA study published in 2011 found that NuvaRing raised the risk of blood clots, including deep vein thrombosis and pulmonary embolism, by 56% when compared to oral contraceptives. Last summer, two additional studies published in The New England Journal of Medicine and the British Medical Journal indicated that users of NuvaRing faced a higher risk of suffering dangerous blood clots, as well as heart attacks and strokes.
[fda.gov/downloads/Drugs/DrugSafety/UCM277384.pdf]
[bmj.com/content/344/bmj.e2990]
[nejm.org/doi/full/10.1056/NEJMoa1111840?query=featured_home]
Wright & Schulte LLC offers free NuvaRing lawsuit evaluations to alleged victims of NuvaRing side effects. If you or someone you love suffered a blood clot, pulmonary embolism, deep vein thrombosis, heart attack, stroke or sudden death while using NuvaRing, please visit yourlegalhelp.com, or call toll-FREE 1-800-399-0795 to learn more about your options for legal recourse.
About Wright & Schulte LLC
Wright & Schulte LLC, a leading personal injury firm, is dedicated to the belief that America's legal system should work for the people. Every day, the attorneys of Wright & Schulte LLC stand up for the rights of people who have been injured or wronged, and fight tirelessly to ensure that even the world's most powerful corporations take responsibility for their actions. If you're looking for a law firm that will guarantee the aggressive and personal representation you deserve, please do not hesitate to contact Wright & Schulte LLC today. Free case evaluations are available through yourlegalhelp.com, or call 1-800-399-0795.
Contact:
Wright & Schulte LLC
812 East National Road
Vandalia, Ohio 45377
1-800-399-0795