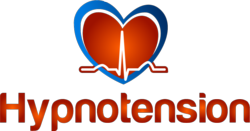 (PRWEB UK) 2 May 2013
Alternative treatments like transcendental meditation, biofeedback and guided breathing appear to reduce high blood pressure in some people, a new report suggests.
The report, by the American Heart Association, also says aerobic exercise is both proven to have a major impact and highly recommended.
However, they admit that research into many alternative methods is limited, suggesting that there may be others methods which also have a good effect.
"In general, there's a surprising level of evidence supporting some of the alternative techniques being effective, and surprisingly little or conflicting evidence in regard to other techniques," said Dr. Robert Brook, an associate professor of medicine at the University of Michigan. "These alternative techniques are a neglected stepchild and often not given nearly as much attention or funding for research, and are often not taken as seriously as other approaches."
Two things are clear, he said: The alternative approaches don't appear to be harmful, and they shouldn't be used instead of following a doctor's advice regarding medication.
The American Heart Association launched its report to give guidance to doctors and patients about treatments for high blood pressure, Brook said. "Traditionally, we'll talk about weight loss, diet, salt restriction and exercise. They're difficult to comply with, and people don't follow them. We decided it was time to review all of the research into alternative ways to lower blood pressure."
The report ranks aerobic exercise, like brisk walking, as having the greatest effect on high blood pressure and the highest quality research to support it.
Paul Howard, co-creator of the Hypnotension programme, said "We are pleased to see the medical profession looking outside the medicine cabinet in the fight against high blood pressure, and welcome further quality research into the effectiveness of alternative treatments such as Hypnotension as a complement to primary medical care."
"In our experience, most doctors don't have the resources to help patients deal with the lifestyle factors effectively. The Hypnotension programme incorporates the best strategies and techniques from many alternative treatments from across the board to achieve the best results for the client."
The Hypnotension™ Programme is a one-to-one therapy delivered by a qualified hypnotherapist. They have the skills needed to help people make the behavioural, motivational and emotional changes needed to tackle the common high blood pressure causes.
The Hypnotension Practitioner looks at a variety of lifestyle factors to establish which is likely to be causing or maintaining high blood pressure (Hypertension). These lifestyle factors are then targeted using specific cognitive and hypnotherapeutic techniques to help reduce the clients blood pressure towards more normal levels.
Certified Hypnotension Practitoners are all fully qualified and insured hypnotherapy or NLP professionals, who meet the occupational standards for their country.
The Hypnotension Programme is a hypnotherapy cpd course recognised by leading Hypnotherapy Professional Associations worldwide. Hypnotension already has hundreds of specially trained practitioners around the globe, with more taking the training every day.