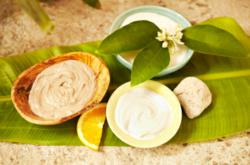 San Francisco, CA (PRWEB) May 05, 2013
Joining forces with like-minded community sponsors, natural body care company Zion Health is supporting Hy-Vee health food stores as they donate to NAND for the annual Fuel Up With Color 5K and One Mile Kids Fun Run and Fitness Challenge. Zion Health will contribute over $1,000 worth of products to assist Hy-Vee with the cause.
As a firm believer that "every growing business should have a strong focus to improve their surrounding communities," natural body care industry leader, Zion Health supports fellow natural foods store Hy-Vee in their shared goal to create a healthy community. Beyond their efforts to be a reliable purveyor of fresh groceries, Hy-Vee seeks to establish its stores as sources for consumer information on diet, nutrition and wellness topics. To do so, Hy-Vee employs dietitians, hosts consumer and employee wellness programs and has HealthMarket departments that feature natural products such as Zion Health's healing clay body care products.
Taking action in 2013 to encourage nutrition and fitness in children and adults, Hy-Vee is supporting NAND for the second annual Fuel Up With Color 5K and One Mile Kids Fun Run and Fitness Challenge. Last year's race featured nutrition messages spread out along the course to remind participants of the importance of healthy eating and colorful plates of nutritious food. Children were also challenged with a fitness component at 1/4 mile stations to encourage the 5 food groups as part of a colorful and nourishing diet. Hy-Vee served as a local sponsor where registration was held at Hy-Vee's club room. This year's race will be held on September 28, 2013 in Lincoln, Nebraska.
Zion Health's ancient clay body care products draw on naturally sourced, sustainable and eco-friendly means that promote clean, green living. A sizable contribution of these products by Zion Health and Hy-Vee to NAND furthers a united effort from the natural health industry to promote nutrition and fitness throughout the community.
Zion Health's organic, natural ancient clay products are available at Hy-Vee stores throughout the mid-West nationwide, at http://www.kanwaminerals.com, and at health food markets and co-ops throughout the United States and Canada. Zion provides its consumers with pure skin and body care products that are 100% vegan, free of parabens, aluminum and formulated using certified organic ingredients whenever possible. For more information on Zion Health products, go to http://www.zionhealth.com