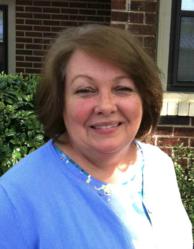 Huntsville, Alabama (PRWEB) May 01, 2013
Karen Lee, President and CEO of The Pinnacle Schools, named Emma Jane Baker, MSW, LCSW, ACSW, PIP, as Family Services Coordinator for its residential treatment program for adolescents. Since 2006, the Elk River Treatment Program in north Alabama has served the needs of troubled teens throughout the nation with diagnostic, assessment and treatment services facilitated by an experienced staff with more than 100 years combined experience in adolescent treatment.
Ms. Baker, a native Alabamian, received her undergraduate degree from Freed-Hardeman University in Henderson, TN and earned a Master's of Social Work from Alabama A&M in Huntsville, AL. She has more than 300 hours of supervised and hands-on advanced training in the treatment of Disorders of Attachment and Developmental Trauma. Ms. Baker founded Adoption & Psychotherapy Associates, LLC, in Decatur, AL, and for more than 11 years, she has been counseling foster and adoptive families. She is a guest speaker at the May 9 - 11 Alabama Foster and Adoptive Parent Association Conference in Shocco Springs.
"Many children who have experienced early childhood trauma and neglect develop a maladaptive pattern of being in close relationships. They can have a very difficult time accepting the love of the people who have adopted them and made them part of their lives forever. Often this maladaptive pattern can be seen across all environments with children who have difficulty accepting limits, achieving expectations, making or keeping friends," Ms. Baker explained. "On the more severe end of the spectrum, many children can cause significant problems in the family with extreme rejection, extreme control battles over everything, and basic non-compliance with parental guidelines," she said.
"An astonishing number of our admissions are based on negative behavior driven by abandonment issues, and not all of these children are adopted," Ms. Lee said. She added, "We have benefited from Jane's expertise over the years as a referral source and recognize how fortunate we are to add a RAD and Adoption specialist to our Treatment Team."
Ms. Baker recommends the following to families with children who are struggling with childhood trauma or neglect:
Parenting with Love and Logic, by Jim Faye and Foster Cline.
Hope for Healing: A Parent's Guide to Trauma and Attachment. This book is available only on the website of attach.org.
Parenting the Hurt Child, by Greg Keck and Regina Kupeckney. Ms. Baker recommends any material by Greg Keck.
Attachment Parenting, by Auther-Becker Weideman. Available on Center4attachment.org.
Re-parenting the Child who Hurts, by Caroline Archer and Christine Gordon.
The Pinnacle Schools offers a blended learning model for instruction using an approved computer-based curriculum, highly qualified teachers in the classroom, and other supplements to allow students a self-paced instructional setting. Additionally, students are offered other services to promote learning and life skills development such as group counseling, anger management, coping strategies and substance abuse counseling. Students may earn their high school diploma at The Pinnacle Schools or transition back to their local school.
Contact Selina Mason at The Pinnacle Schools for additional information: (256) 518-9998 or smason(at)thepinnacleschools(dot)com. http://www.thepinnacleschools.com