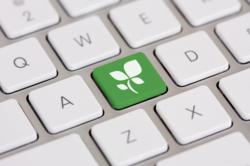 The features allow for a faster response with streamlined workflow which can notify the appropriate department
St. Louis, Missouri (PRWEB) May 02, 2013
Mitchell Humphrey & Co. announces the details of its FastTrackGov® (FTG) Public Health Solution.
The solution is built to deliver exceptional citizen service with on-line access allowing citizens to apply for permits, request copies of records (such as Birth and Death Certificates), and enter Environmental and Public Health Safety complaints or concerns.
The licensing and permitting module handles applications for licenses and permits, including Food Handlers, Sewage Disposal, Construction, Pools, Recycling/Waste, Water, Food Establishments, Pets, and more.
With a complete inspection scheduling module, it can handle one-time and recurring inspections for food establishments, swimming pools, sewer/septic tanks, and businesses with potential environmental or health concerns such as hair salons, facilities with X-ray equipment, and resident/child care facilities.
"The features allow for a faster response with streamlined workflow which can notify the appropriate department within your organization of citizen requests and complaints," states Kim Schaefer, President and COO of Mitchell Humphrey.
The workflow within FTG also handles automatic renewals of licenses/permits and notifications for recurring inspections. These features allow for a lower cost per citizen served with on-line permit applications, automatic inspection scheduling, violation notifications, and fee computations - with no capital outlay.
FTG integrates seamlessly with other government automated systems.
About Mitchell Humphrey
Mitchell Humphrey is a "solution provider", not just a "software vendor". With over 35 years of software development experience, this company knows technology from the ground up and understands what their clients need to streamline their business. All of Mitchell Humphrey's software solutions are designed and maintained by a team of in-house developers, consultants, and support staff who can customize each system to streamline your workflow processes. Contact them to schedule a complimentary demo at http://www.fasttrackgov.com.
Software Solutions: Designed by Us, Customized for You