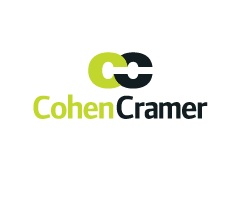 Leeds,Yorkshire (PRWEB UK) 7 May 2013
Personal Injury claims are almost always undertaken on a no win no fee basis. This means that costs are not received by the solicitors until the claim has been settled successfully and, in the case of low value road traffic accidents currently, costs are often fixed regardless of the amount of work undertaken, or the amount of compensation received by the client. Further changes to the costs which can be claimed in personal injury claims are about to come into force which will only increase the pressure upon these firms.
A tactic often used by insurance companies to conclude a matter as quickly as possible is to make a pre-medical offer. This will usually be in the region of £1000 and for some clients, especially those that have been off work due to their injuries, it can be very tempting. It is of course ultimately for the client to decide whether or not to accept such an offer, however there are very few circumstances when it would be advisable to accept any offer without first obtaining medical evidence.
Why does it matter?
Once a claim has been settled the claimant is not able to go back to the Defendant and request more money if, at a later date, they realise their claim has been under settled, either because the medical report was incorrectly interpreted or because they have not recovered within the period anticipated by the medical expert. As such professional negligence claims against personal injury solicitors are on the rise for failing to advise properly on settlement or encouraging the client to settle too early.
Simon Baskind Head of personal injuries claims department stated "There are of course those cases where the client's expectations are simply unrealistic and their claim has been handled and settled appropriately, but if you consider that the extent of your injury was not fully appreciated, either by your solicitors or medical expert, matters you considered to be of significance were not taken seriously or even dealt with or you were pressured into accepting an offer which you felt was too low you may have a claim against your solicitors."
About Cohen Cramer
Our team of experienced professional negligence solicitors would be happy to discuss any potential claim you may have, consider the file of papers from your personal injury solicitors and advise upon whether you have a valid claim against them. We may also be able to pursue your claim on a no win no fee basis.
For further information visit
http://www.cohencramer.co.uk