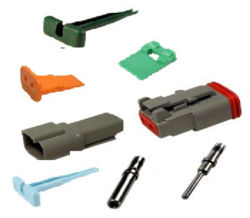 Since Customer service and a user friendly experience has always been the number one priority, the decision was made to do whatever was necessary to provide a top flight user experience for our customers", according to B. Stout, web developer
Spokane WA (PRWEB) May 01, 2013
Earlier in the year due to growth of the website, slowdowns were noticed at peak times of internet usage. "Since customer service and a user friendly experience has always been our number one priority, the decision was made to do whatever was necessary to provide a top-flight user experience for our customers," according to Brad Stout, web developer for the company.
After doing a bit of research it was decided to move to a more reliable hosting company. The server was also upgraded to one that was more efficient and has more bandwidth. This translates into no downtime and consistently faster page load times for the customers. "Our customers are mechanics and other professionals and private parties alike who are looking for vehicle electrical repair parts. They need to find what they are looking for quickly so they can be working and not spending their time online," said Stout. "We respect their time. The goal of the redesign was to provide a homepage that shows what is available and enables the customer to navigate to it as quickly as possible."
To accomplish that, they have the categories of products such as battery terminals, Blue Sea products, cable ties and accessories, Cole Hersee products, Deutsch connectors, Delphi connectors, fuses and related products, heat shrink, heat shrink connectors, relays, wire and cable, wire covering and protection, listed in a pictorial representation on the first page. The same category information is listed on the left side panel. The customer can either click on the picture of the category of the product and drill down to find the specific product, or mouse-over the list on the side panel which slides open to show all products in that category, allowing the customer to go directly to that specific product from the home page. It is a very fast way to find something. If the customer has more time to browse, there are boxes on the side panels which have links to more information or to search possibilities. There is a box that allows customers to look for products by manufacturer, and a listing of testimonials and reviews from their current clientele. The Authorize.net seal is prominently displayed attesting to the security of the check-out process and compliance with PCI regulations. Floating in the lower right corner is the SiteLock security seal showing that the site is scanned daily to prevent malware, another security measure to assure those who visit that they are on a safe website.
TheElectricalDepot.com is fast becoming a go-to site for mechanics, racing teams, manufacturers, solar companies, and a whole host of other types of businesses and individuals. It is this growth that made the move to a more efficient server necessary. The ElectricalDepot.com has reason to be proud of the way the new site looks and works. Shoppers can look forward to easy navigation to the products and information they need, on a secure website. Many have commented favorably on the ease of use and the look of the site. TheElectricalDepot.com always welcomes comments and suggestions. Feel free to browse and check out their products anytime.
TheElectricalDepot.com
info(at)theelectricaldepot(dot)com