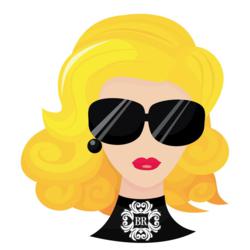 "Ageless Hot Mama" is receiving the most attention
Delray Beach, FL (PRWEB) May 07, 2013
The renowned spa experts, Bella Reina Spa, have launched an amazing "Hot Mama" promotion just in time for Mothers' Day. The promotions offer some of the best treatments for mothers including the "Ageless Hot Mama" and the "Relax Hot Mama". The "Hot Mama" promotion comes just in time for the Mother's Day spa gift card buying frenzy.
Bella Reina Spa is making Mother's Day fun, relaxing and easy for gift-giving! Giving a spa gift this Mothers' Day becomes easy for Bella Reina Spa clients. Now that the 12th of May is just a couple of days away, the company has already received tremendous response from clients as the "Hot Mama" promotions unfold.
The "Ageless Hot Mama" is receiving the most attention as the popular Non-Surgical Microcurrent Facial is showcased at 50% off it's normal prices in honor of mothers. Another popular spa package is the "Relax Hot Mama" which offers a spa massage and a spa facial to completely relax your mother, wife, aunt, grandmother or sister on Mother's Day.
Mother's spend so much time taking care of others that a spa gift card is the perfect gift to take care of your "Hot Mama". Gift cards can be purchased online or at the spa. For more information on spa gift cards or "Hot Mama" promotions, call 561-404-7670.
About Bella Reina Spa:
Bella Reina Spa is the leading provider and definitive authority on beauty, wellness and spa treatments in the South Florida area. The spa is dedicated to providing outstanding services and anti-aging treatments, like the non-surgical facelift or the slimming infrared body wrap, to guests with busy lifestyles. Bella Reina Spa was created by Nancy Reagan, a nationally recognized expert in beauty, nutrition, weight loss, skin care and makeup. Nancy and Bella Reina Spa have been featured in the New York Times, WebMD, PC Advisor for her industry expertise and business success. To learn more about how Bella Reina Spa is constantly innovating spa services, programs and packages please visit BellaReinaSpa.com.