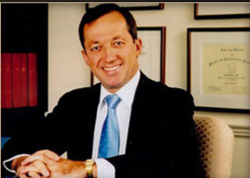 My patients love the saline implants. They result in less scarring and are soft similar to the feel of a natural breast.
Vienna, VA (PRWEB) May 01, 2013
The "D.C. Butt Doctor", Dr. Shlomo Widder, warns against the use of the increasingly popular "Gummy Bear" Implants. While these cohesive gel implants are gaining ground among the masses, Dr. Widder encourages the use of softer silicone and saline implants for a natural look and feel.
The buzz around "Gummy Bear" implants has been overwhelming this year. Heightened interest was sparked by the Food and Drug Administration's (FDA) conditional approval of the implants in February. The Natrelle 410 Highly Cohesive Anatomically Shaped Silicone-Gel Filled Breast Implant or "Gummy Bear" implant is manufactured by healthcare giant Allergan, Inc. The implants are form-stable which makes them much firmer than silicone and saline alternatives. The implant claims to provide a natural "tear-drop" shape when inserted and less leakage if ruptured, however these claims have yet to prove true.
FDA approval by no means is an endorsement of the new implant options. An FDA press release , released in February, lists a number of requirements as conditions of approval for the "Gummy Bear" implants. Boston Magazine reports, manufacturer, Allergan, Inc. will still be required to conduct a series of studies on the long-term safety of the new implants. The decade-long study will follow approximately 2,000 women. Jeffrey Shuren, M.D., director of the FDA's Center for Devices and Radiological Health stated, "We will be looking at the results from post-approval studies that will focus on their long-term safety and effectiveness." Essentially the gummy bear implants are in a test trial.
Dr. Shlomo Widder is not alone in his rejection of the "Gummy Bear" implants, many reputable surgeons are straying away from the fad. Dr. Oren Lerman of Lenox Hill Hospital in New York City in a statement to CBS in February said, "These new form-stable implants are not necessarily a better product or a better choice for all women."
Dr. Widder emphasizes that for reconstructive use the implant could show promise. However, for augmentation, saline implants still take the cake. "As far as 'gummy bear' implants, they are being used mainly in reconstructive surgery. I do not use them because they are firmer, need a larger incision and cannot be inserted through my most favorable incision which is the sub-areola line. My patients love the saline implants. They result in less scarring and are soft, similar to the feel of a natural breast."
Dr. Widder is the only plastic surgeon in the Northern Virginia area offering buttock implants. The "Butt Doctor" of D.C. has made it his mission to help men and women achieve the perfect posterior. Enhanced bottoms are not Dr. Widder's only specialty. He also offers face lifts, tummy tucks, liposuction and breast augmentation. Dr. Widder is currently offering a special five percent discount for new patients. Visit his website to learn more.
About Widder Cosmetic & Plastic Surgery:
Serving the Northern Virginia area, Washington D.C. metropolitan area and beyond in cosmetic and plastic surgery procedures for more than 25 years, Dr. Widder is an established member of the American Society of Plastic Surgeons and the American Society of Aesthetic Plastic Surgery. His surgery center is accredited by the AAAASF. Dr. Widder's office provides free consultations at their luxurious 3,300 square foot facility. Their services include Face Lift, Facial Implants, cheek, chin, eyelids surgery, Otoplasty Ear Tuck, Botox and Facial Fillers, Liposuction, Breast Augmentation, Breast Reduction and Breast Lift, Pectoral Implants, Gynecomastia Surgery, Calf Implants, Rhinoplasty, and they're the only plastic surgery center in the area offering buttock implants. For more information about The D.C. Butt Doctor, visit: http://www.widderplasticsurgery.com.