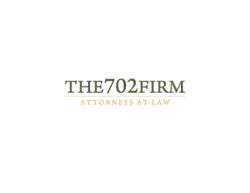 Las Vegas, Nevada (PRWEB) May 15, 2013
The702Firm announced it recently opened its doors in Las Vegas to provide expert legal representation for businesses and individuals in need of criminal defense, personal injury or family law services.
The firm, located at 1001 S. Third St., suite 200 in Las Vegas, was founded by Michael C. Kane, Esq., a Nevada-licensed attorney with nearly a decade of experience in criminal and personal injury litigation. Michael C. Kane is recognized as a 2012 and 2013 top 40 under 40 trial lawyer by The National Trial Lawyers organization and Rising Star by Super Lawyers Magazine. Prior to founding The702Firm, Michael C. Kane headed the criminal practice for a top law firm representing Fortune 100 insurance companies as well as representing clients in a wide variety of personal injury cases.
"Throughout my career, I've experience first-hand the tactics and manipulations used by corporations with deep pockets and no desire to do the right thing in order to gain an advantage over injured victims," said Michael C. Kane, Esq., founder of The702Firm. "I started The702Firm because I could not stand to see one more case decided against those with just cause who simply didn't have the resources to fight a fair fight."
Michael Kane offers free consultations and practice areas include, but are not limited to: Personal injury, motor vehicle accidents, trucking accidents, product defects, medical malpractice, spinal injury, slip/trip and fall, premise liability, libel/slander, DUI, felonies, drug charges, white collar crimes, federal crimes, weapons charges, ticket scalping and traffic tickets.
Michael C. Kane holds a Juris Doctor from Drake University School of Law, and is a member of the Clark County Bar Association and State Bar of Nevada and is admitted to practice in all Nevada State and Federal Courts.
About The702Firm:
Headquartered in Las Vegas, The702Firm was founded by Michael Kane, Esq. to provide affordable, expert legal representation. Serving businesses and individuals in Nevada, The702Firm, specializes in criminal defense and personal injury. Visit The702Firm online at http://www.The702Firm.com.