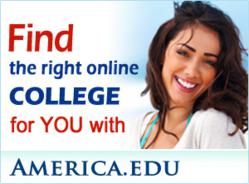 (PRWEB) May 04, 2013
America.edu is now all set to bring information that people may need when it comes to choosing American schools, colleges and universities. When one is figuring out where they want to go to college, they first have to find enough information about the schools available so they can make an informed choice. This is why this online resource is so handy. Here is where all the information about American schools including their sizes can be found. Size of the school is an important consideration when choosing a school. Schools of all sizes have their advantages and disadvantages and when one is considering which school to choose, there are some issues they ought to consider.
The first is name recognition of the university or college. Large universities tend to be more recognizable than their smaller counterparts. More people will know of one college than the other. This however doesn't mean that the less recognizable school is less competitive. Part of the reason why larger schools are more recognized is because they have more alumni than other schools. Using the ratings on America.edu, one will know exactly which schools perform well regardless of their sizes. One will then make an informed decision and will not settle on a school simply because it wins the name game.
One may also need to consider the professional programs offered in a university. If a college or university is not offering the kind of professional program one would like to pursue, they may be forced to prefer one university over the other. Larger and well known universities generally tend to have better undergraduate programs than other smaller universities when it comes to some professional programs like engineering and business. With all the expert and user reviews found on America.edu, then one will be able to find the best university offering the best of the programs they are interested in pursuing.
Find a school where the faculty is devoted to the students
When one is looking for a school, they should be looking for a school where the lecturer will be devoted to teaching their students. In some universities with masters and PhD programs, undergraduate students may be neglected as the lecturer concentrates more on the graduate students. Therefore when one is looking to join a school as an undergraduate, they need to choose a school where the undergraduates are the main priority of the faculty. This and other insider information about schools can only be found at America.edu. Here they will also find all the information they need on how to succeed as undergraduates.
About America.edu
America.edu is a website that gives people the opportunity to find out all they want about American school so that they can make an informed decision when choosing a school. In all the years this resource has been in existence, it has helped many students and would-be students to find the right school. The best school for one person may not be the right one for the next person and everyone needs access to information enabling them explore their options and make the right decision. This is why this website is liked and trusted by millions of Americans.